Empty the dust container (5)
We recommend that the dust container is emptied regularly or if it appears to be more than 2/3 full. Press the release catch at the rear of the cleaner and take the container to your dustbin and empty the contents.
The top may be detached and the central filter cone and dust box can be washed in warm water. Washing the filter cone regularly keeps your cleaner working efficiently but please make sure everything has dried thoroughly before you pop it all back together.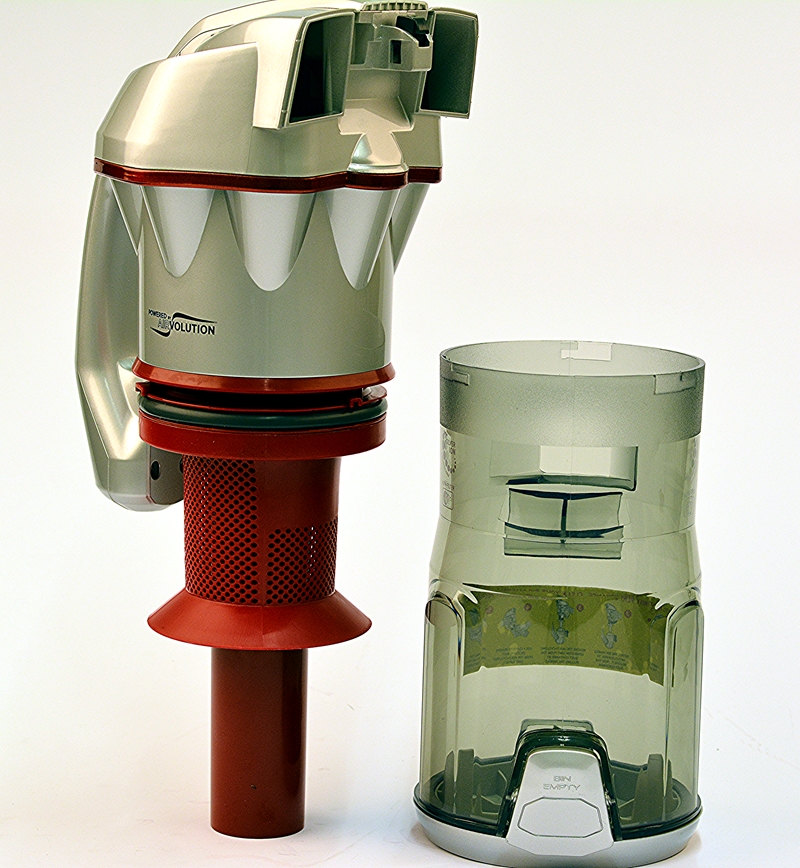 shown above (left) filter cone and the dust container
Always disconnect your appliance from the mains before you start examining it!