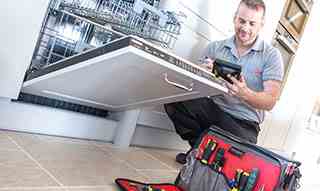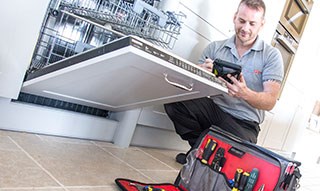 Who better than Hoover to care for your appliance.  We cover most appliance types and all our Care policies include accidental damage, unlimited call outs with no surprise repair costs and if it cannot be fixed we will provide a replacement, where you just pay the cost of installation.
FIXED PRICE ONE-OFF REPAIR
Our fixed price repair comes with 12 months work guarantee with parts and labour included.
Call 03444 995599 to Discuss
Appointments available within as little as two working days
Most repairs complete at your home within 30-60 minutes
All repairs carried out by an expert Hoover engineer
Genuine Hoover parts included on approved repairs
Your local engineer will be fully trained to get your appliance back up and running
REPAIR & CARE MONTHLY PLAN
Repair & Care is a maintenance and support plan that provides an initial repair followed by ongoing maintenance and support for your product.  Provided by Domestic & General Services Ltd.
Call 03444 995599 to Discuss
All the benefits of a one-time repair, PLUS:
Exclusive access to our Appliance Care portal to keep the product in good working order
A remote annual health check on your appliance
Unlimited phone support from our Appliance Care Team
Set-up and ongoing support for your appliance
Initial repair by an expert engineer to get you back up and running
Onsite visits by expert engineers if your appliance fails the annual health check or stops working
Brand new appliance if yours cannot be fixed