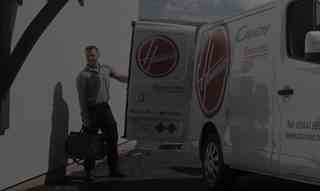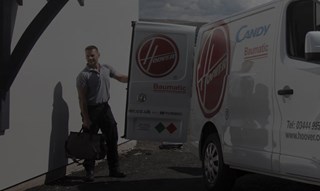 Our Brand
Hoover designs appliances, equipped with the latest technologies, that offer perfect performance with a positive impact on your health and quality of life. From vacuum cleaners with HEPA filters that capture allergens to steam cleaners that kill bacteria and air purifiers to clean the air in your home, Hoover has been creating high performance and trustworthy products that take care of people from the very beginning. 
The first vacuum cleaner in history was patented because the inventor, Mr. James M. Spangler, suffered from asthma.
Our History 
The history of Hoover dates back to the early 1900s and directly to Mr. James M. Spangler. He was a janitor and an inventor, but one of his many ideas, the one that changed his life, was due to a medical condition: he was asthmatic. Almost 60 and struggling with asthma, he grew frustrated at the tiring and dusty work of sweeping the carpet in the store where he worked. He suspected that the carpet sweeper he used on the job was the source of his cough.
Born out of necessity it was the trigger that led him to put ordinary household objects together to invent the first portable electric vacuum cleaner, a revolutionary solution that helped to modernize and improve people's lives, health and wellbeing. An idea that literally initiated a new product category still identified today with the brand's name. Originally founded in Ohio in 1908, Hoover Limited became a registered company in the UK in 1919. The first factory, in Perivale in Middlesex, opened in 1932 with Hoover quickly establishing itself as the undisputed leader in the floor-cleaning market.
Hoover is part of the Haier Europe group, European leader in the appliances market which aims to meet the requirements of an ever-increasing number of consumers through a multi-brand and multi-product strategy. Hoover offers effective and trusted solutions for healthy home living. More than 100 years of experience and continuous research on latest technologies to produce high performance and trustworthy products, helping people to take care of their home and their families' wellbeing.
Want to find out more? Visit www.hoover.co.uk.