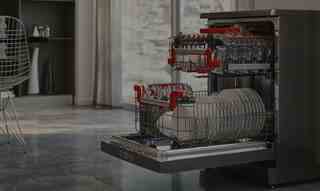 Register your appliance
Repairs by expert Hoover engineers using genuine parts.
Parts, labour and call-out charges included.
REGISTER BY CALLING US 
To get the most of your product and to register your guarantee including the Hoover 10 year free parts guarantee* please call
Opening hours: Monday-Sunday 8am-8pm.
Or alternatively, register online (online registration not available on Aristocrat products).
*Small appliances excluded from 10 year free parts guarantee
**Small appliances defined as:- All Floorcare including Carpet cleaners and Polishers, Vacuum Cleaners, Handheld Cleaners, Steam Cleaners and Irons
REGISTER ONLINE
Our appliances come with a 1 year manufacturers guarantee just by registering your appliance. Simply click the button and start adding your Hoover appliances.
You can also enhance your protection with a Repair & Care plan, which offers an initial repair and ongoing care for one or more home appliances.
APPLIANCE PROTECTION POLICIES
You can get cover for your appliance against the surprise costs of accidental damage and breakdown with protection policy. For this, we're proud to work with Domestic & General Insurance PLC who protect, fix and if needed replace the things that keep your home running.
Immediate accidental damage cover for your appliance
Breakdowns protected after the end of the manufacturer's guarantee
Unlimited call-outs with no surprise repair costs
A replacement if it can't be fixed, just pay the cost of installation
Repairs made by expert engineers
Support available 365 days a year
Find out more by calling free on 03448 470 406
The protection policy is provided by Domestic & General Insurance PLC. Registered Office: Swan Court, 11 Worple Road, Wimbledon, London SW19 4JS, United Kingdom. Registered in England and Wales, Company No. 485850. Domestic & General Insurance PLC is authorised by the Prudential Regulation Authority and regulated by the Financial Conduct Authority and the Prudential Regulation Authority.