Regularly check and clean the agitators
For good cleaning results regularly turn robocom over and inspect the agitators for debris build up, remove them and clean off any hair or threads tangled around them.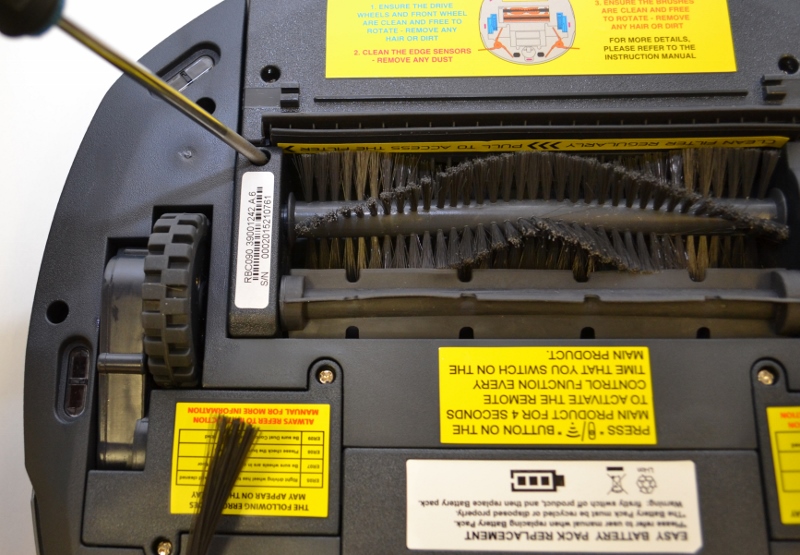 using a standard Phillips screwdriver start by removing the securing cover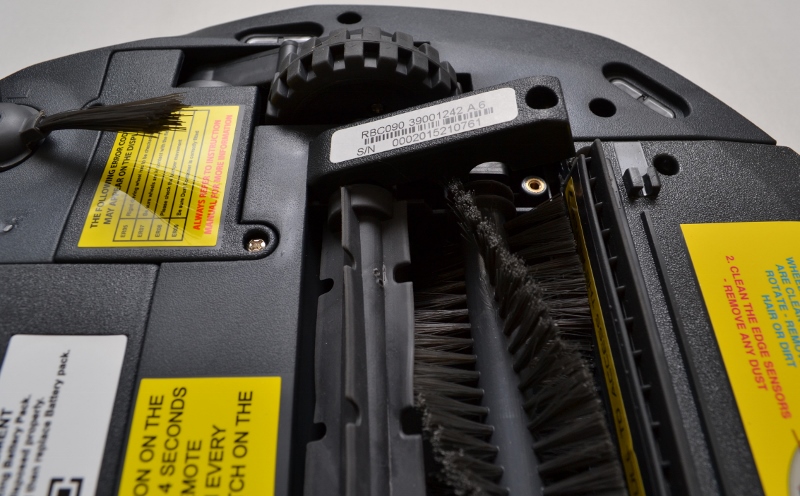 with the cover removed the brushes can be pulled upwards and removed for cleaning
Once the agitators are clean they can be refitted, the cover is placed back at an angle as shown in the picture above. The edge brushes should also be removed and cleaned, simply undo the screw in the centre using a standard Phillips screwdriver. Then lift the brush off and clean it. If they have lost their shape simply place in a cup of warm water for a few minutes and they will return to the original shape. Make sure they are dry before fitting back onto robocom.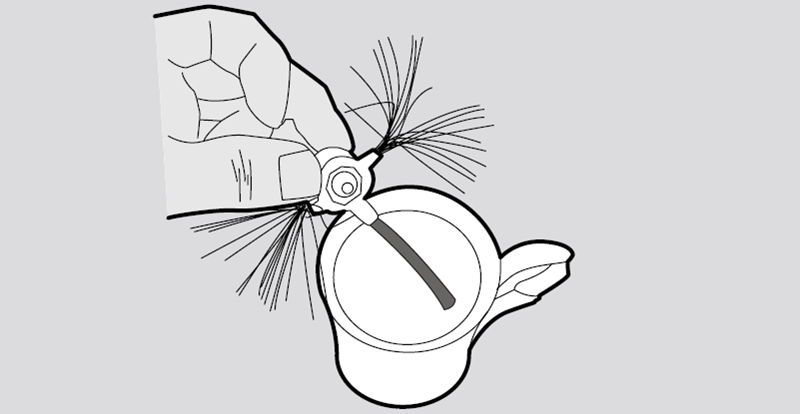 dipping the brushes in warm water can help them recover shape

If any of the brushes or agitators fitted are worn out or need replacement new ones can be purchased from the spares section of our website.
Always disconnect your appliance from the mains before you start examining it!
This solution applies to the following models: