Regularly check and remove any debris
The brush roll in the power head of the cleaner can become clogged with hair, threads and debris that can get tangled up around it. Simply unclip securing tag and lift the brush roll bar out. Carefully remove any thing tangled around the bristles. Hoover recommend that you fit a new brush roller at least once per year or when the bristles become worn. This will keep the cleaner working efficiently and a replacement can be purchased from the spares section of the website.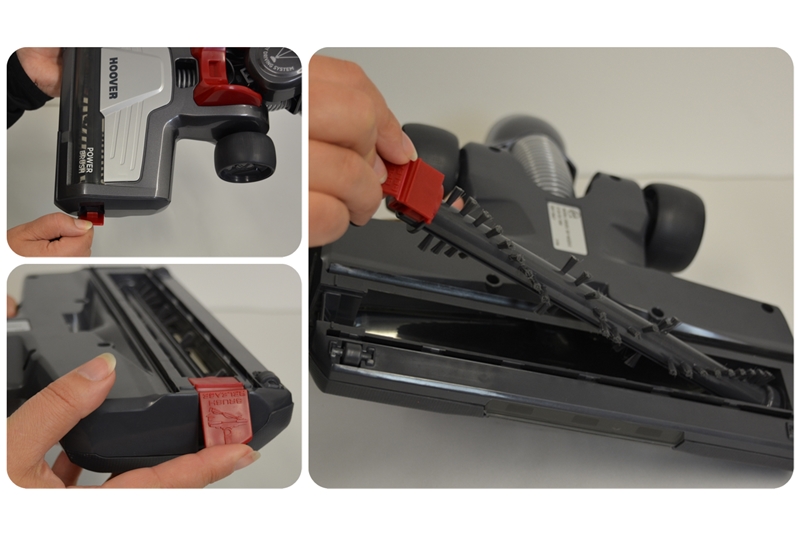 Always disconnect your appliance from the mains before you start examining it!