Regularly clean the exhaust filter
There is a filter located in the rear part of the handle as shown - this is known as the exhaust filter. Squeeze the sides of the filter cover together and pull it out. The blue tube like filter can be removed from the cover and washed in warm water but ensure it is thoroughly dry before re fitting. This may take up to 24 hours to dry.

We recommend for best results that you renew the filter at least once per year. New filters can be purchased from the spares section of this website.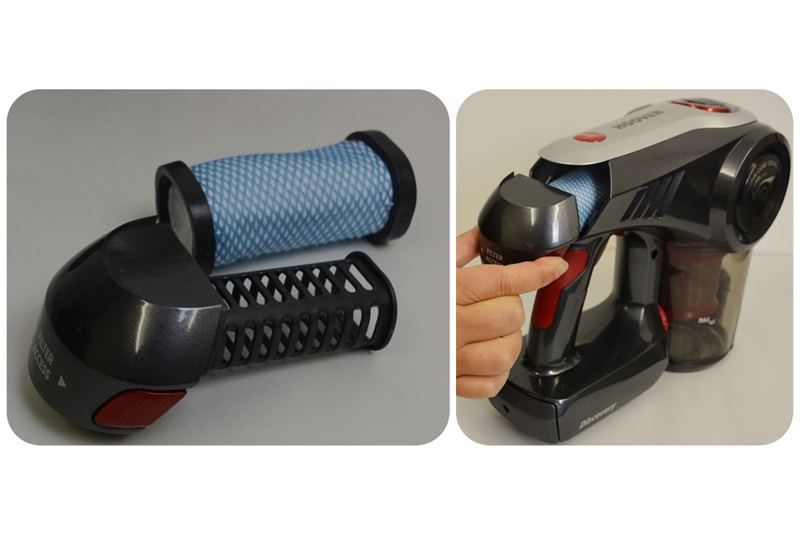 Always disconnect your appliance from the mains before you start examining it!