Clean the filter once per month
Your Discovery cleaner has a motor driven filter fitted in side the dust container, known as HSpin-Core technology the mesh filter can be removed and cleaned.
Simply empty the dust container and remove it by twisting it anti clockwise. Carefully grasp the filter and unscrew the securing cap by turning it clockwise. Pull the filter down off the motor shaft and dust it with a soft brush. Re fit to the 'D' shaped motor spindle and re fit the locking cone. Note in this case, twist the cone anti clockwise to lock in place.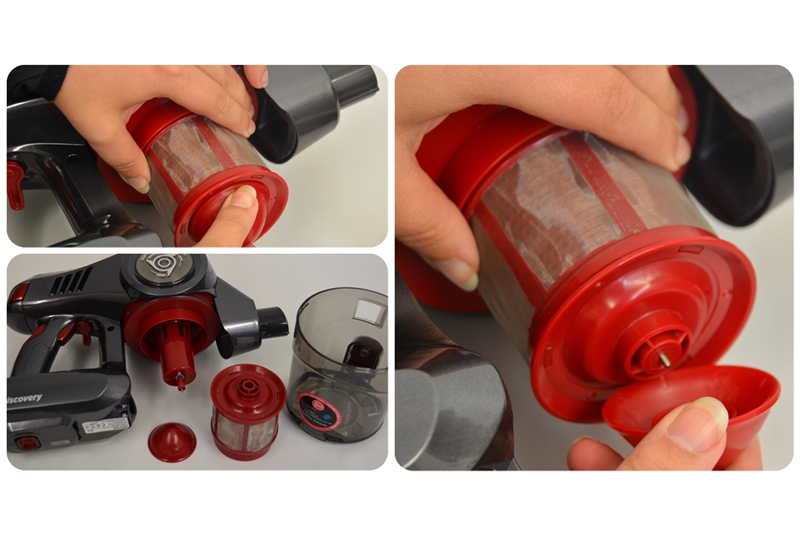 Always disconnect your appliance from the mains before you start examining it!