Dry all componets after use
Once you have finished using the cleaner remove the dirty water tank from the base and clean it out. Keep the cleaner dismantled until all of the components are dry. Use some kitchen roll to dry it all out and place in a ventilated room to completely dry and prevent the machine from becoming smelly.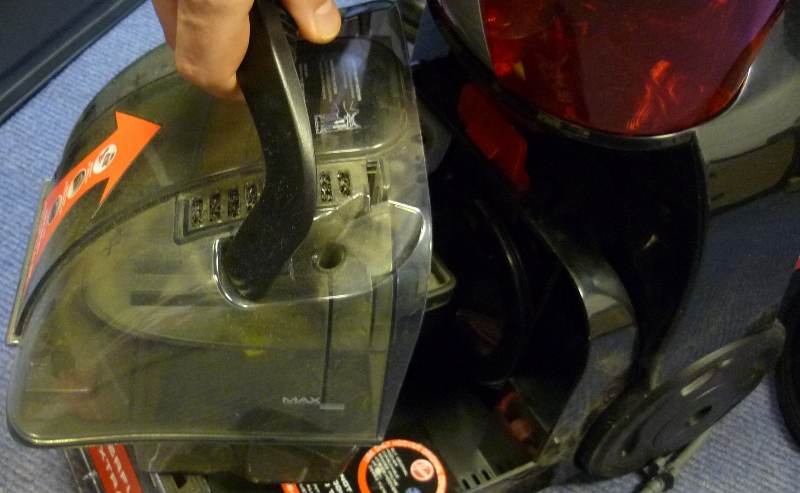 Take off the dirty water tank to dry it
Always disconnect your appliance from the mains before you start examining it!