Remove the hose from the cleaner first
If you can't lift the dust container out this may be because the hose is attached. Remove the hose first then press the dust box release catch and lift the container up.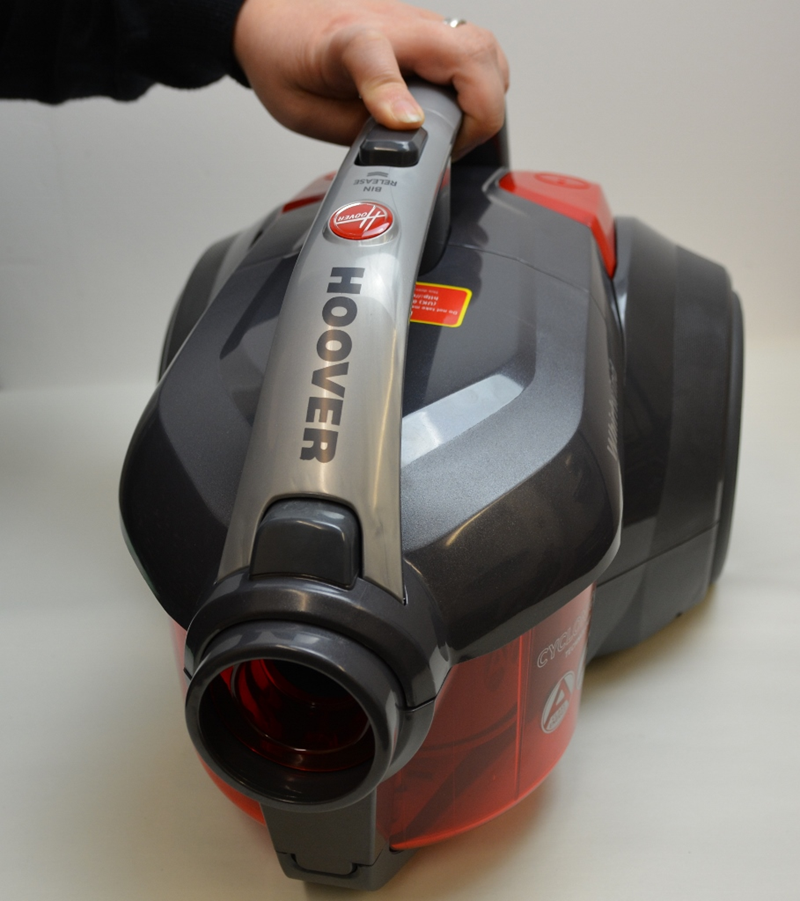 note the hose has been removed before releasing the duct box for cleaning
Always disconnect your appliance from the mains before you start examining it!