Some tips to keep your cleaner working efficiently
Once the dust box is 2/3 full it will need to be emptied out. Place the cleaner over your dustbin and release flap as shown. The dirt will now fall into your dust bin.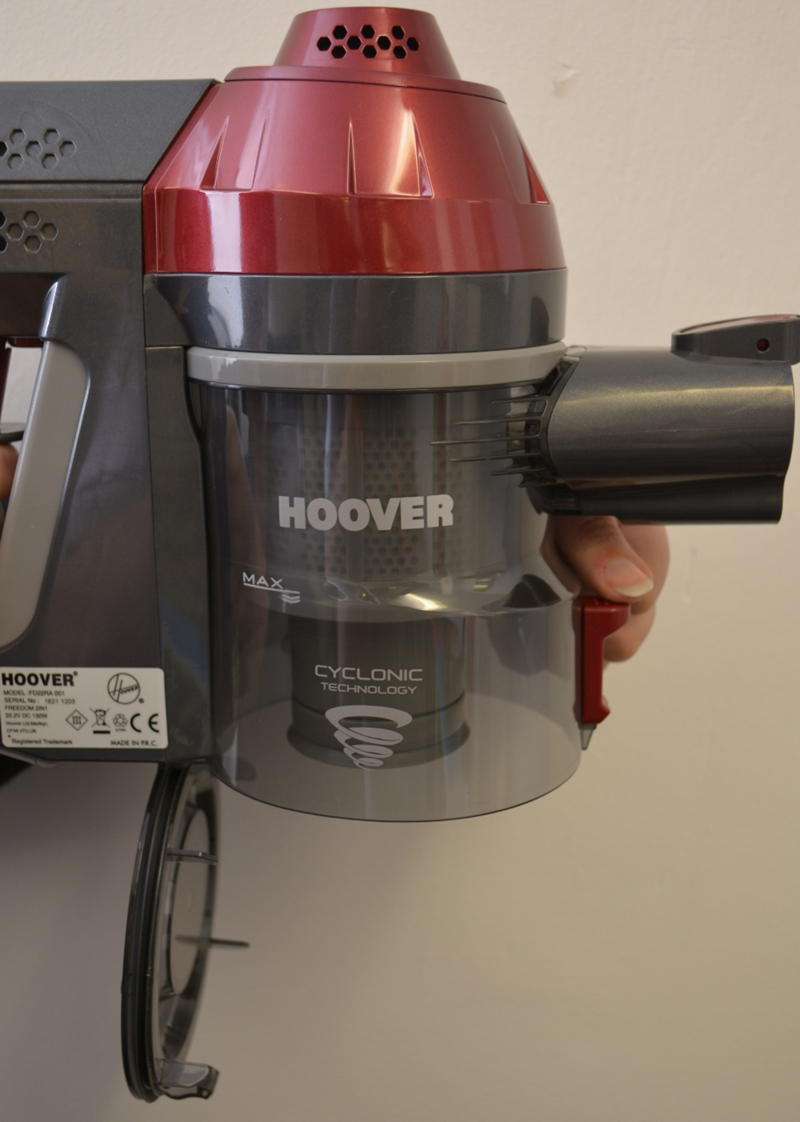 There is a washable filter inside the dust box which can be removed for cleaning. Turn the cleaner over and press the container releases catch and at the same time pull the container sideways to remove it.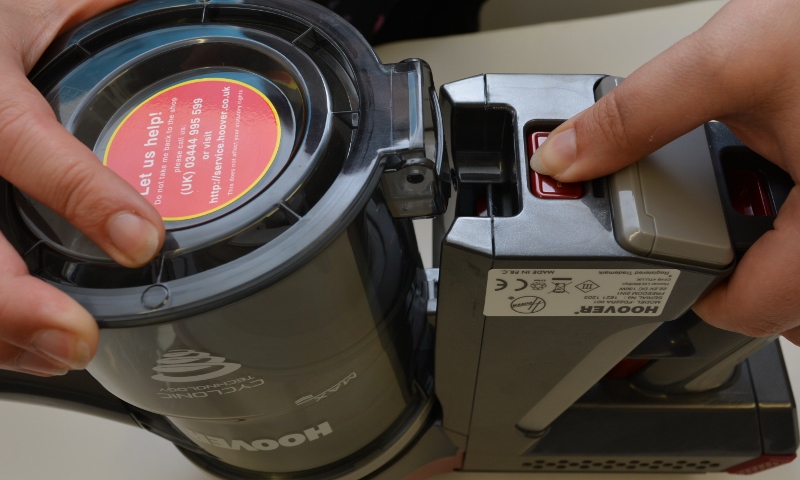 The container can be washed in warm water. To remove the filter twist it anti clockwise to unlock it then lift it clear. A further anti clockwise twist of the mesh will remove it from the filter and both can be washed in warm water. Please make sure that all the pieces are thoroughly dry before re assembling them.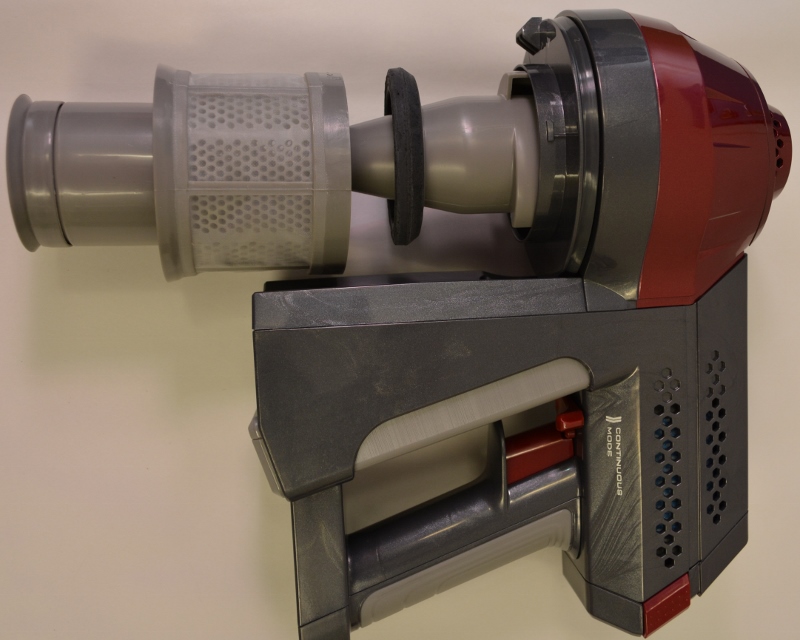 wash the filters in warm water

The exhaust filter found in the top of the handle grip will also require cleaning on a regular basis to help maintain a good suction. Squeeze the catches together as shown to remove the cartridge.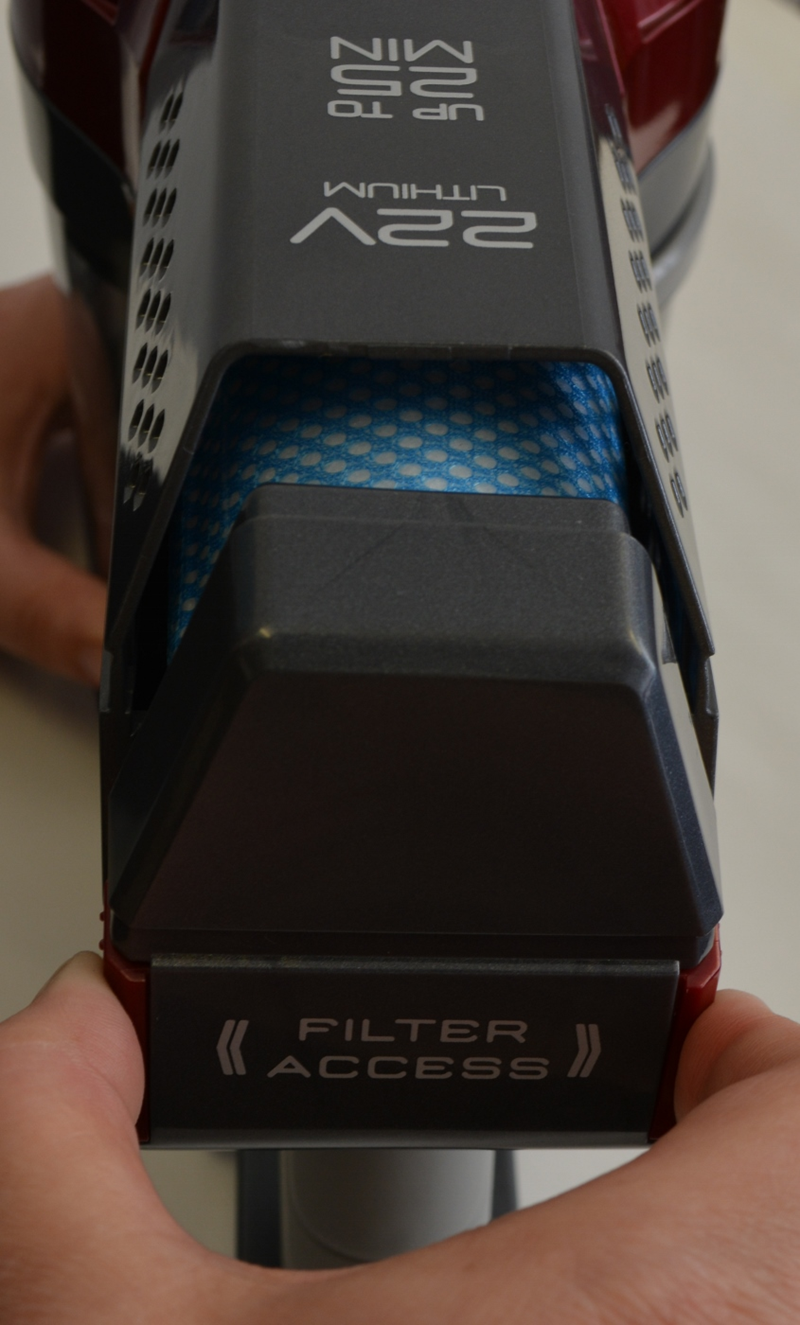 Pull the filter cartridge out and wash everything in warm water. We recommend that you replace the filter once per year or if you find the suction is not powerful even after washing and replacements can be purchased from the spares section of our website.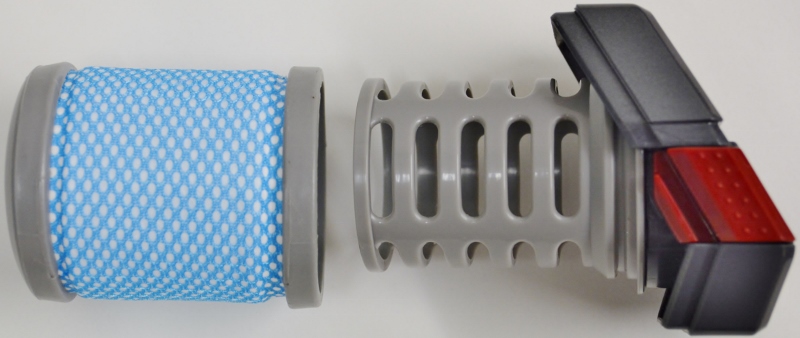 the exhaust filter (on the left) can be replaced if necessary
Always disconnect your appliance from the mains before you start examining it!