Regular cleaning of the filters will keep your cleaner working efficiently.
At Hoover we recommend that the filters in your Synthesis cleaner are cleaned once every 3 months. We also suggest to get the best performance from your product that you replace the filters once per year and these may be purchased from the spares section of the website.
There are 2 hepa filters fitted to the product the pre motor filter is located under a cover at the top of the product, start by removing the dust container by pressing the release catch at the rear of the product and lifting the container off.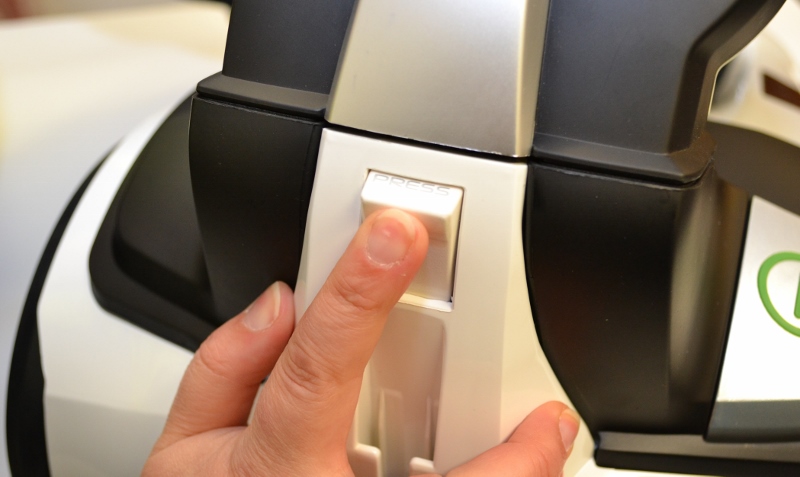 The cover may now be removed by pressing the release catch and lifting the cover off. The filter can then be peeled out the housing and dusted clean. For best results wash the filter in warm water and then dry it thoroughly before refitting.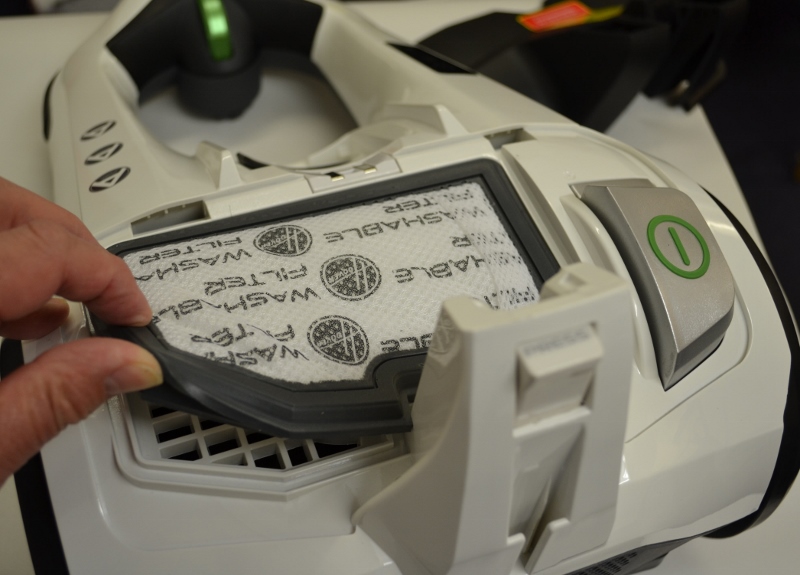 The second filter is found on the underside of the product and is referred to as the exhaust filter. Turn the product over and squeeze the filter cover latches together and then remove the cover. Pull the filter out as shown: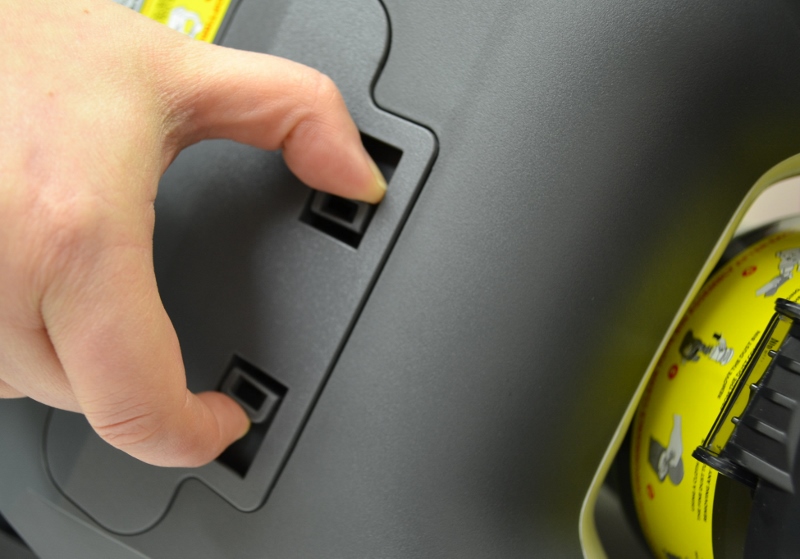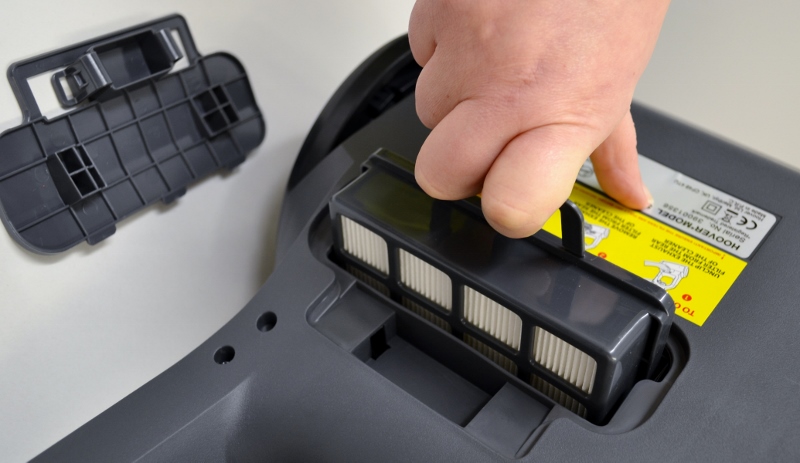 Dust the filter with a brush or for best results wash in warm water, make sure its thoroughly dry before refitting to the product.
Always disconnect your appliance from the mains before you start examining it!
This solution applies to the following models: