Replace the bag when 2/3 full
The bag in your Hoover Capture cleaner should be replaced when it has become 2/3 full. New bags may be purchased from the spares section of our website.
To change the bag is easy, simply open the bag cover by unclipping at the front as shown. Lift the bag carrier out and slide the bag out. Fit your new bag into the carrier and refit inside the cleaner.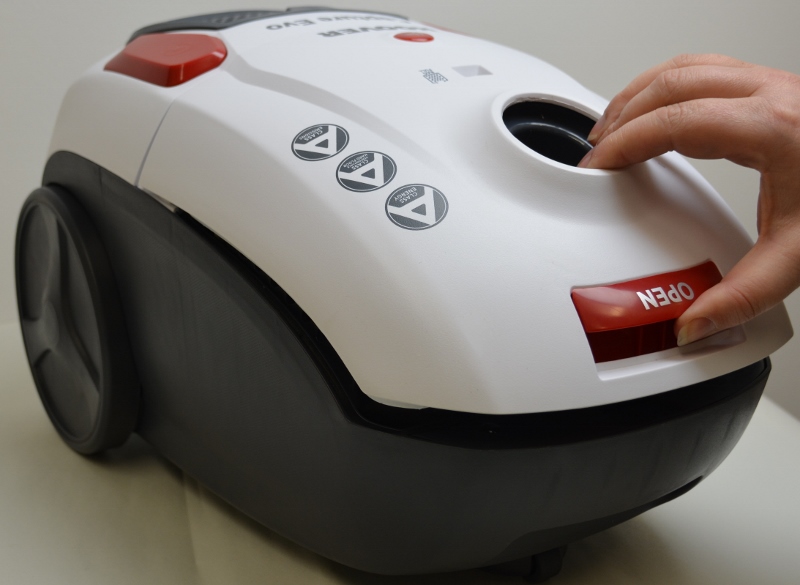 lift out the bag and replace with a new bag Note: the bags are NOT re-usable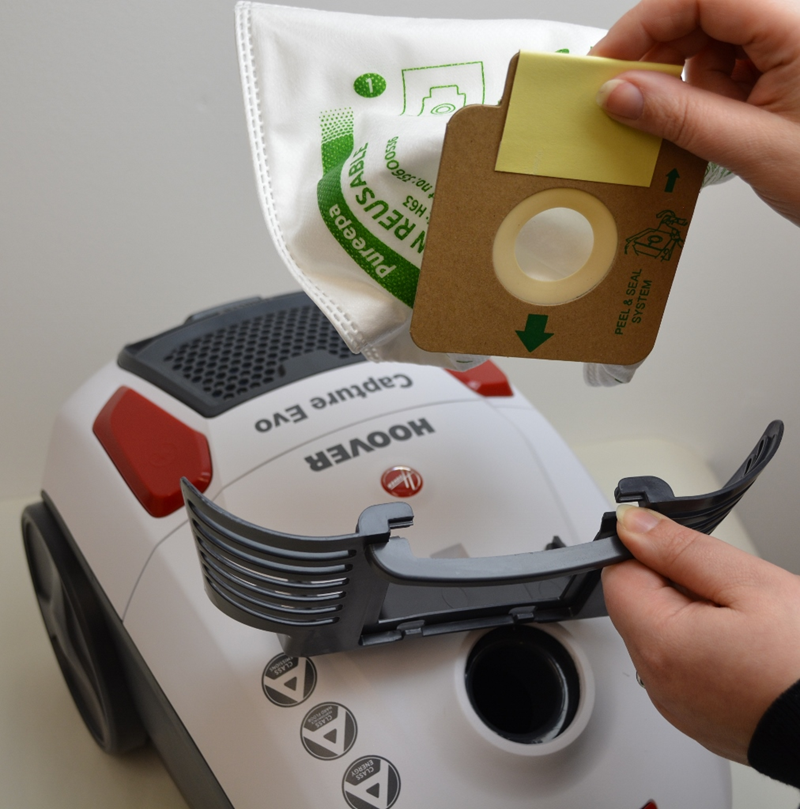 Always disconnect your appliance from the mains before you start examining it!