To obtain the best performance and energy levels the product is fitted with two wiper blades on either side of the brush roll on the base of the cleaner.
To reduce the push force you need to move the product it is possible to remove the blades to make the cleaner eaiser to push along the carpet. Simply pull one end up and slide the balde out as shown.
You can re fit them at any time if you wish by sliding the blade back int the grooves and push it down at the end to secure it in place.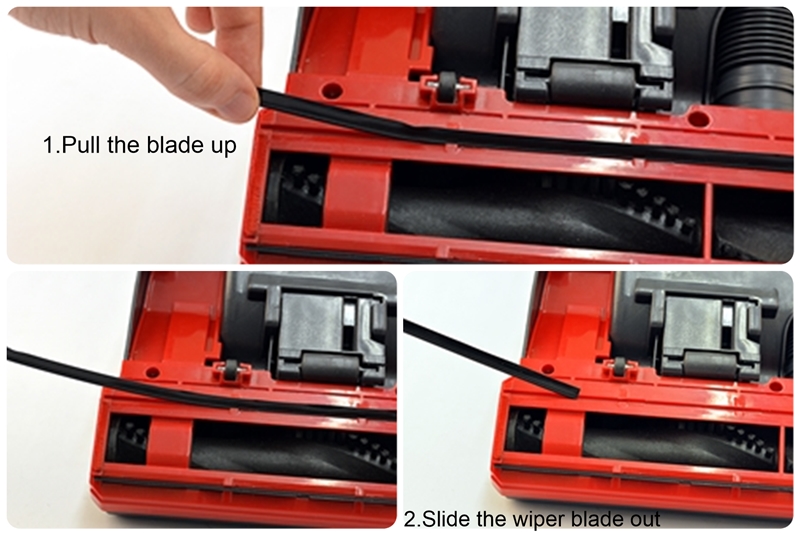 Always disconnect your appliance from the mains before you start examining it!
This solution applies to the following models: