We recommend that you empty your bag when it is 2/3 full. This will ensure that you get maximum suction power and the cleaner works efficiently. It's a good idea to use genuine Hoover bags, using non genuine or the wrong bags may damage your cleaner. New bags can be purchased from the spares section of our website.
Open the bag door and remove the full paper bag. Fit the new one and close the lid.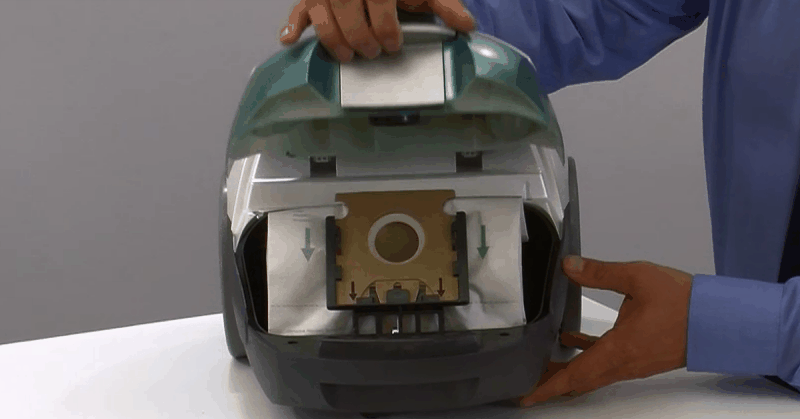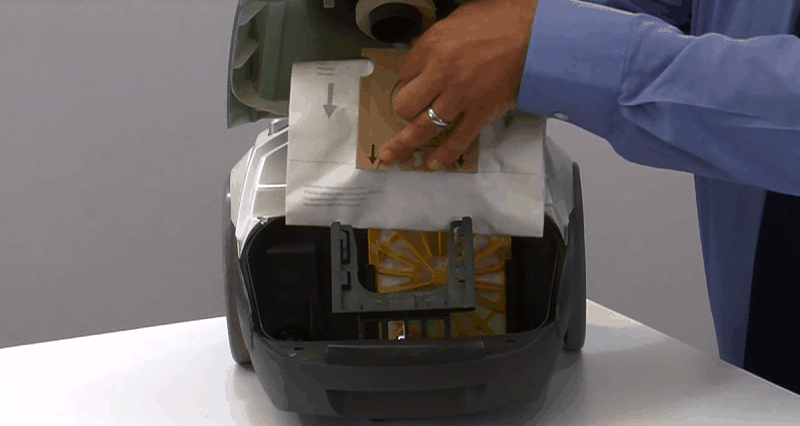 Replacement bag shown being fitted into the supporting collar
Always disconnect your appliance from the mains before you start examining it!