Regularly clean the filters
Your cleaner is fitted with 2 filters, keeping these clean will ensure you get the best suction power, remove and dust the filters once per week and wash them once per month. For best results Hoover recommend you replace the filters once per year and you can purchase new filters from the spares section of our website. The first filter is found in the bag compartment. Open the bag cover, lift out the bag and slide the yellow filter out for cleaning.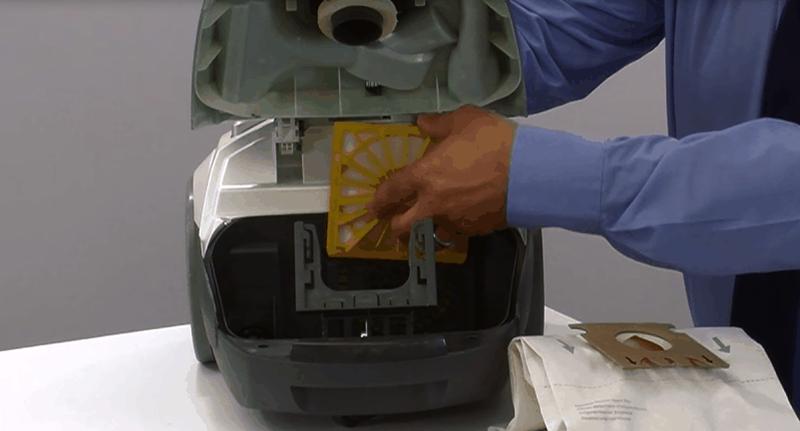 Brush the dust out of the filter or for best results wash it out under warm water. Please ensure that it is thoroughly dry before you pop it back into the cleaner. The second filter is found at the top of the product. Un clip the cover and clean in the same way.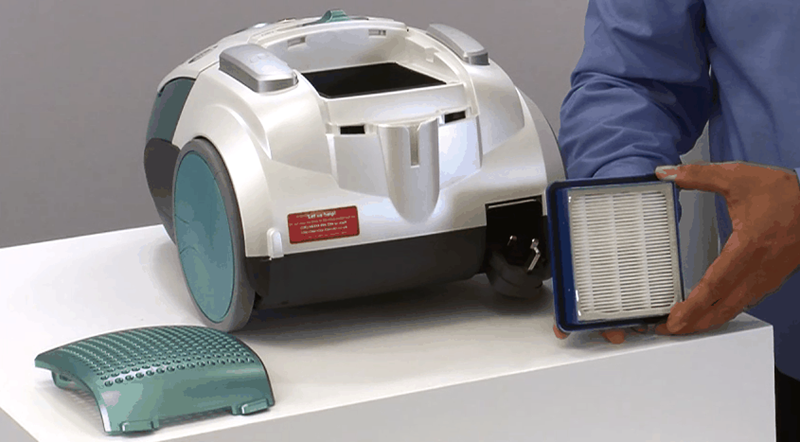 filter cover removed (left) with hepa exhaust filter shown, on the right
Always disconnect your appliance from the mains before you start examining it!