Add a decalsifer to the water tank
On the side of the main body is a decalcifier cap. ENSURE THE IRON IS COOL before removing this cap. Unscrew the cap and flush the tank out with a decalcifier.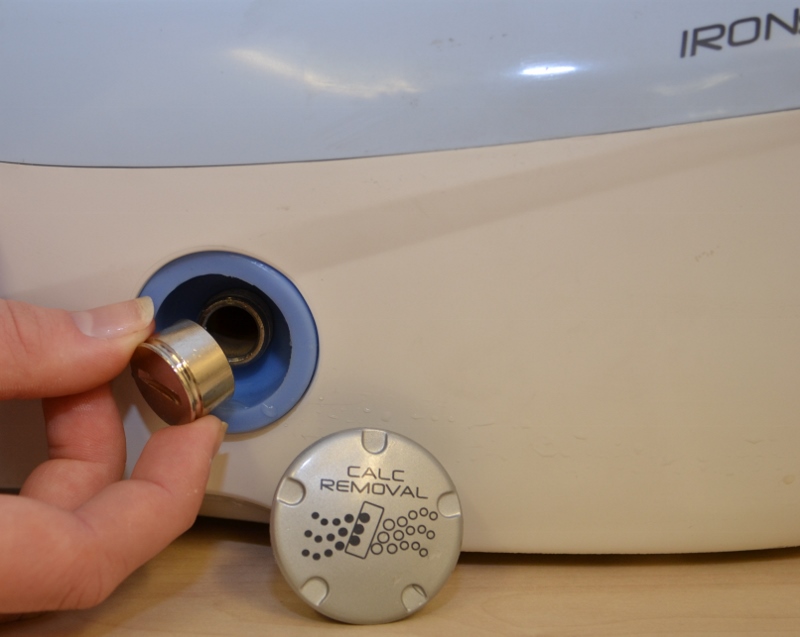 If you live in a hard water area it may be better to add distilled water to the tank instead of tap water to prevent lime scale build up. If you have a condensing tumble dryer then use the water that you collect in the dryer bottle. It is excellent for your iron as it is free from harmful impurities!
Always disconnect your appliance from the mains before you start examining it!