Empty the dirt container and clean the filters
To keep your cleaner working efficiently with good suction power and also to stop it overheating and cutting out we advise you to keep the filters clean. Your product has 2 filters, the first is the hepa filter that you will find inside the dust container. Lift the clip as shown at the top of the dust container and lift it up.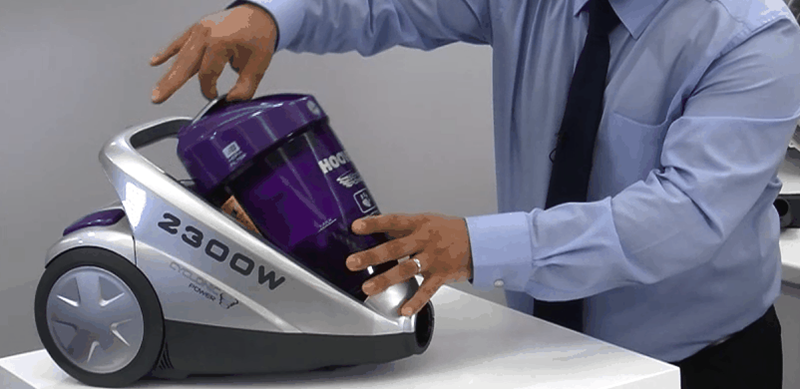 Twist the lid anti clockwise so that the arrow lines up with the open padlock. Lift the lid (with the filter attached) off. Now you can empty the contents of the dust box in your bin.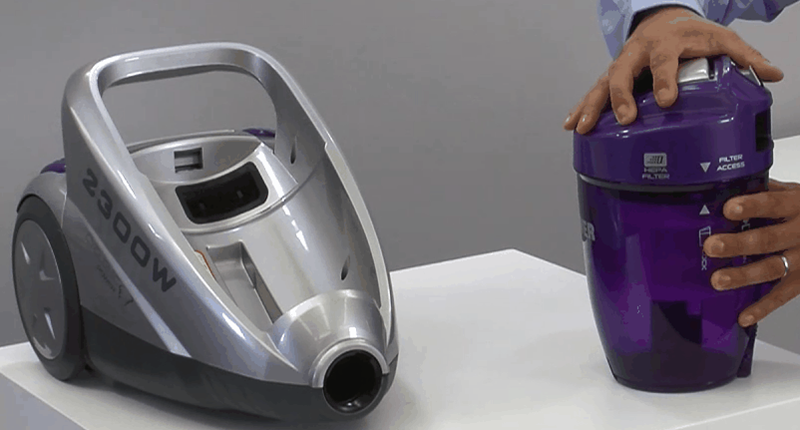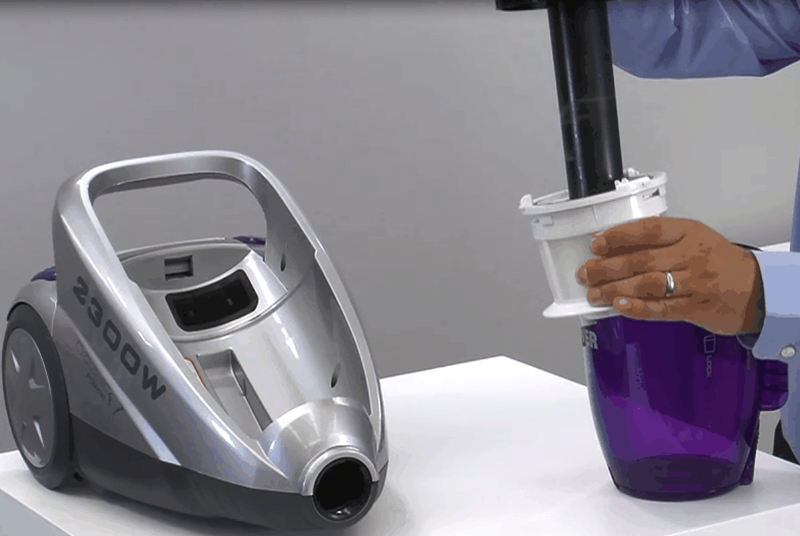 You will notice a mesh screen, twist this anti clockwise to remove it and rinse it off under a warm tap. Now twist the hepa filter anticlockwise to remove it from the lid. This filter can be dusted off with a brush and washed under warm water.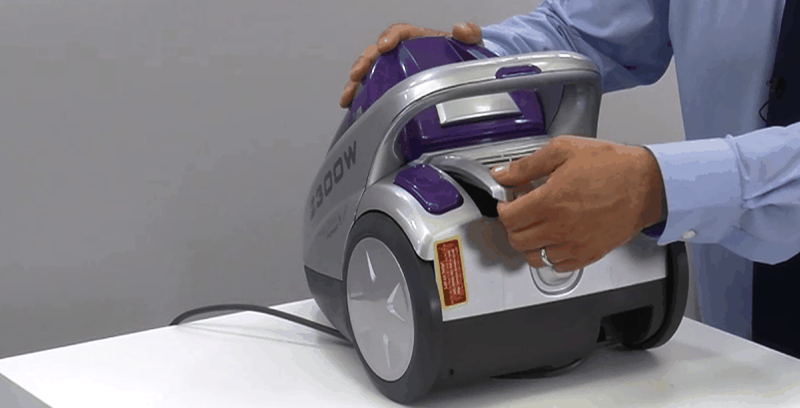 The second filter is located at the back of the cleaner between the 2 rear wheels. This is the exhaust filter simply release the cover and run under a warm tap.
Before you put everything back together make sure the filters are thoroughly dried out and this may take up to 24 hours. Filters will require regular replacement. Should you require replacement filters you can purchase them via the spares section of this website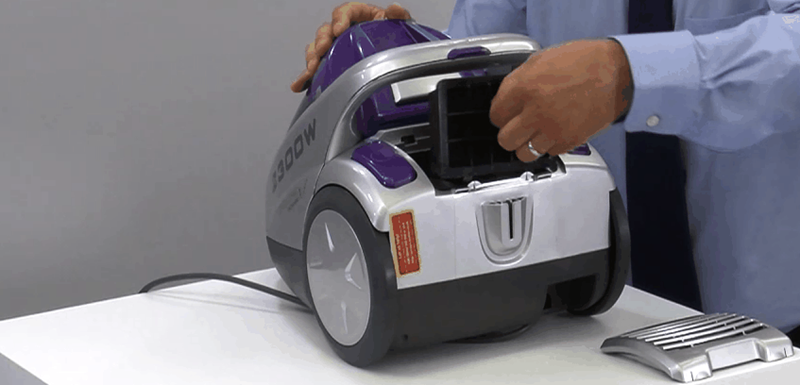 take the foam filter out of the cover and wash under warm water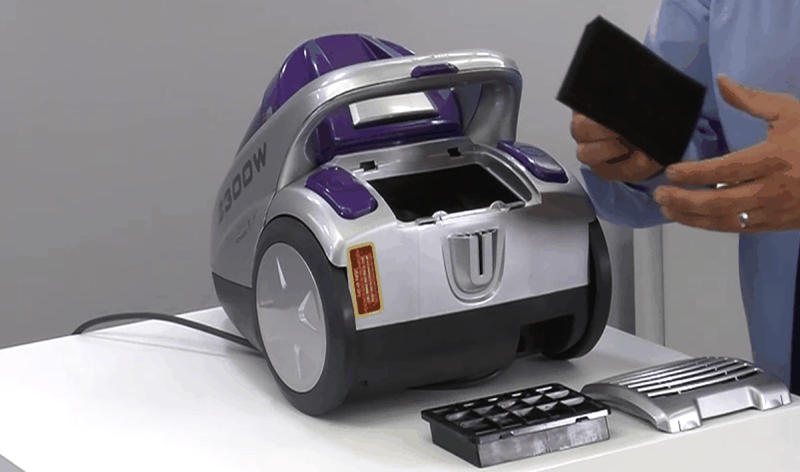 Always disconnect your appliance from the mains before you start examining it!
This solution applies to the following models: