Fit a new paper bag and clean the filters
To keep your cleaner working efficiently and give maximum suction power we recommend you regularly clean the filters. This will also prevent it from overheating or cutting out. There are 2 filters on your product, the first one is found behind the bag. Open the dust box by pressing the catch at the centre of the bag cover and take out the bag. If your bag is more than 2/3 full it's a good idea to throw it away and pop a new one in.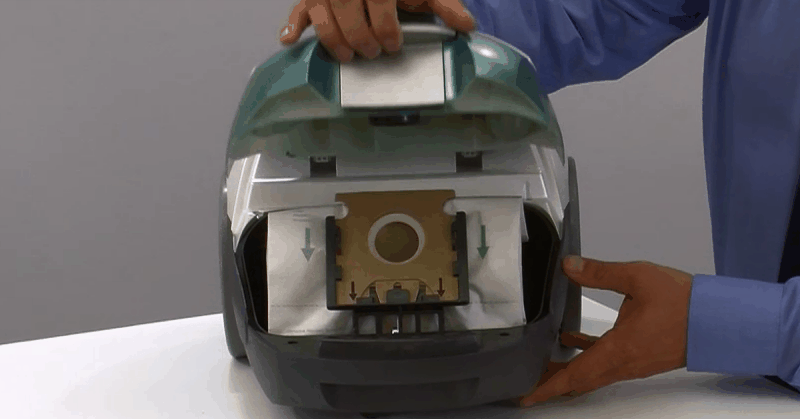 lift out the bag carrier and replace the bag. Please do not try to empty it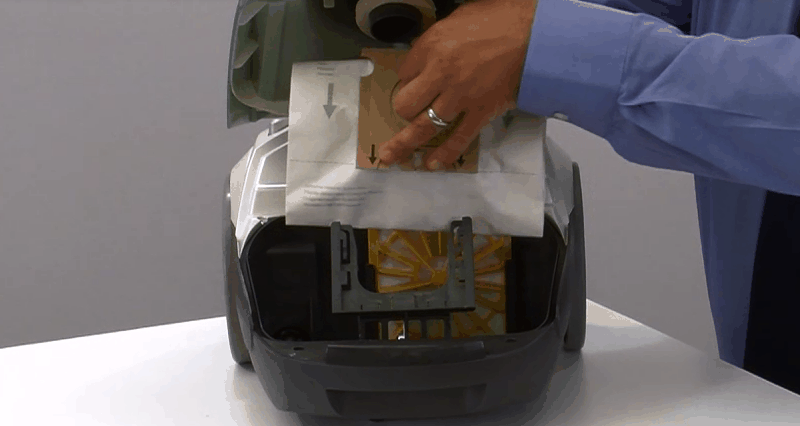 Behind the bag is the pre motor filter (yellow in colour) which can be slid upwards to remove it for cleaning. Dust it out with a brush but for best results wash in warm water to remove microscopic dust particles. Make sure it is thoroughly dry before re fitting. We recommend that you replace the filter once a year to get the very best suction and dirt pick up. Replacements can be purchased on our spares pages found on this website.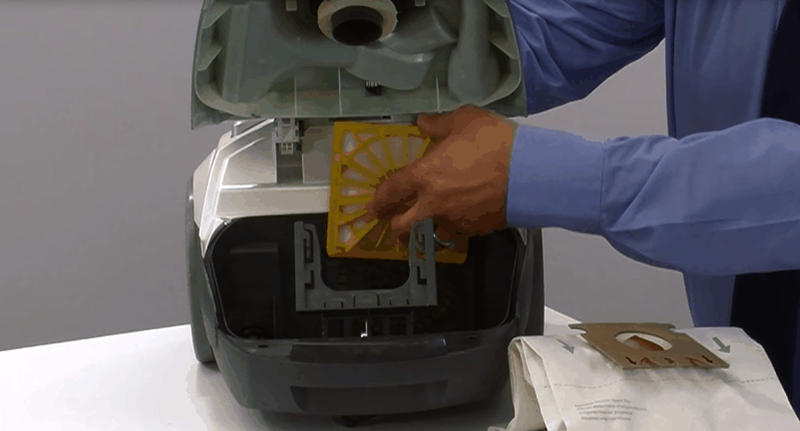 The second filter is found at the top of the cleaner next to the control switches. This is the exhaust filter - this is where the warm air escapes from the cleaner and should be removed and washed in warm water to keep the cleaner working efficiently. Please make sure it is dried thoroughly before popping it back in.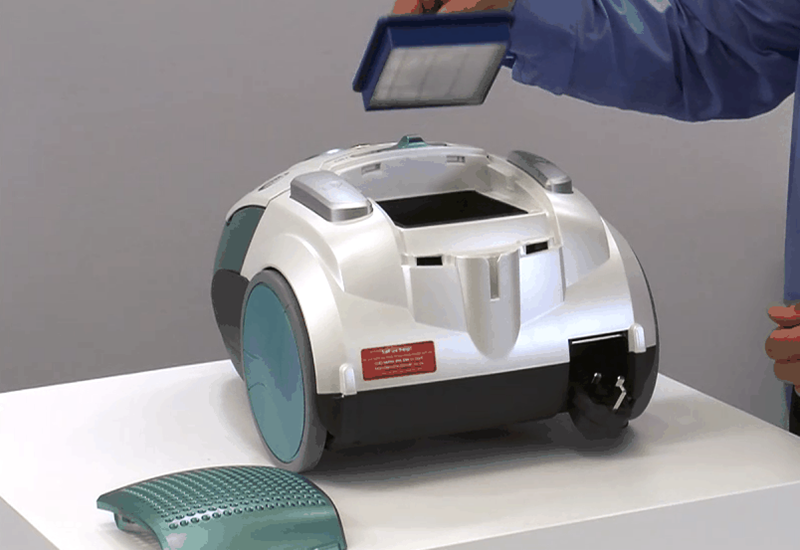 exhaust filter cover removed - lift the filter up for cleaning
Always use genuine Hoover bags ... please view our helpful video for more information.
Always disconnect your appliance from the mains before you start examining it!
This solution applies to the following models: