Fit a new paper bag and clean the filters (2)
To keep your cleaner working efficiently and give maximum suction power we recommend you regularly clean the filters. Keeping things clean can prevent the cleaner from overheating or cutting out. There are 2 filters on your product, the first one is found behind the paper bag. Open the dust box by pressing the catch at the front and take out the paper bag. If your bag is more than 2/3 full it's a good idea to throw it away and pop a new one in. Now slide the yellow filter up to get it out of the rear of the bag compartment. You can clean this filter by using a brush to free it from dust and then wash it in warm water.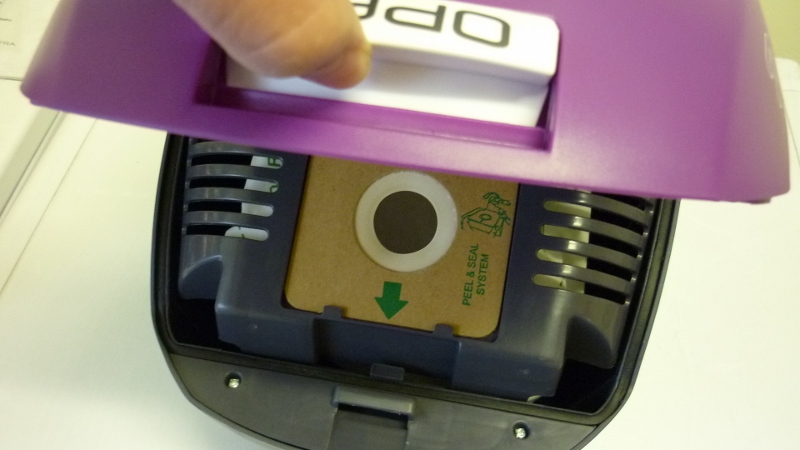 The second filter is found at the back of the cleaner between the wheels, lift the cover up and take the filter out. Dust off any debris or wash in warm water.
Please don't use any detergent to clean your filters.Filters and paper bags will require regular replacement. Should you require replacement filters you can purchase them via the spares section of this website.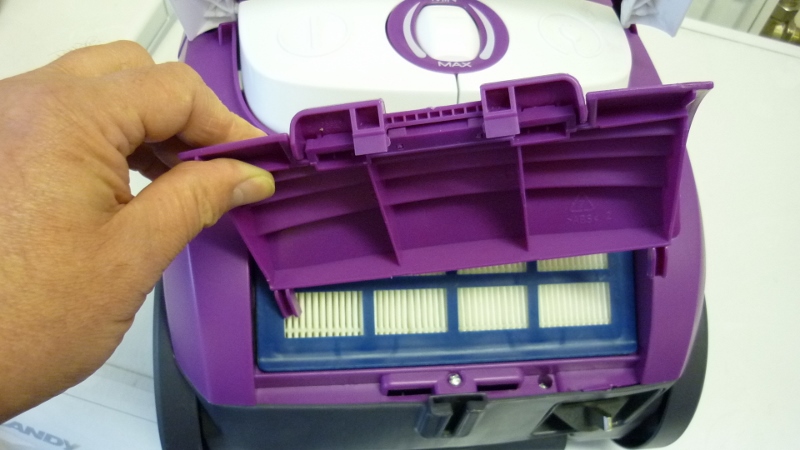 Exhaust filter
Always disconnect your appliance from the mains before you start examining it!
This solution applies to the following models: