Once the dust box is 2/3 full it will need to be emptied to ensure that the cleaner works effectively. This is easily done by taking the dust box off the cleaner by lifting the carry handle.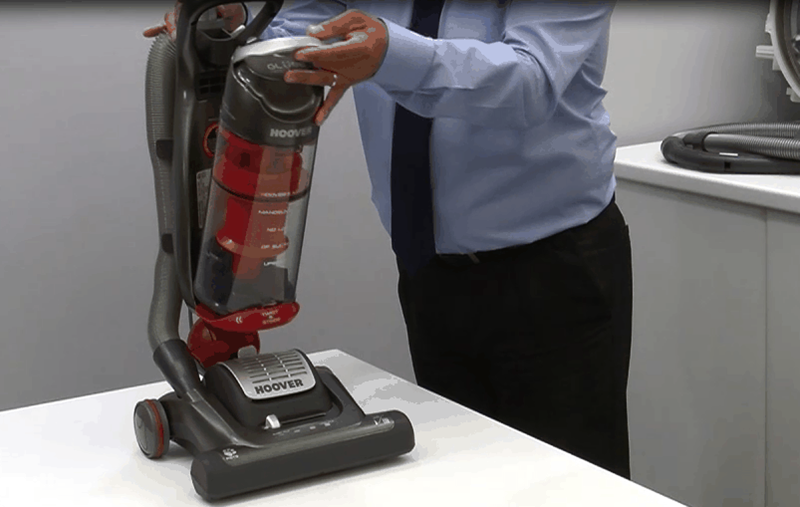 Place the dust box over your waste bin or a bin bag and press the release button as shown... The bin empty flap will then open - shake the bin to remove all of the dust and dirt.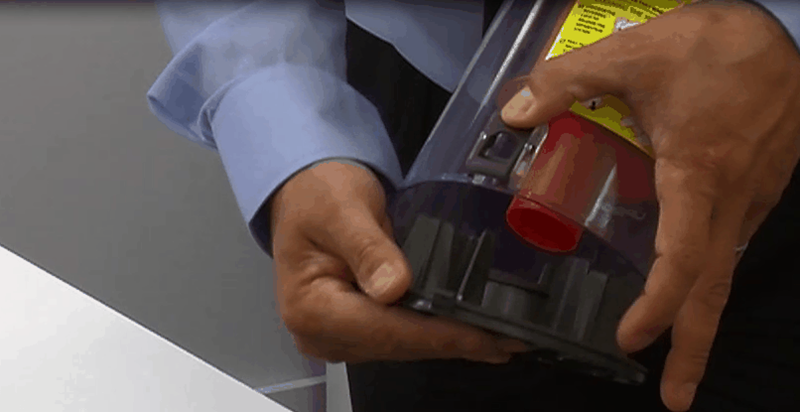 Always disconnect your appliance from the mains before you start examining it!