Keep the cyclonic unit clean
First remove the dust box and empty it out over your dustbin or into a bin bag. Lift the handle to take it off the cleaner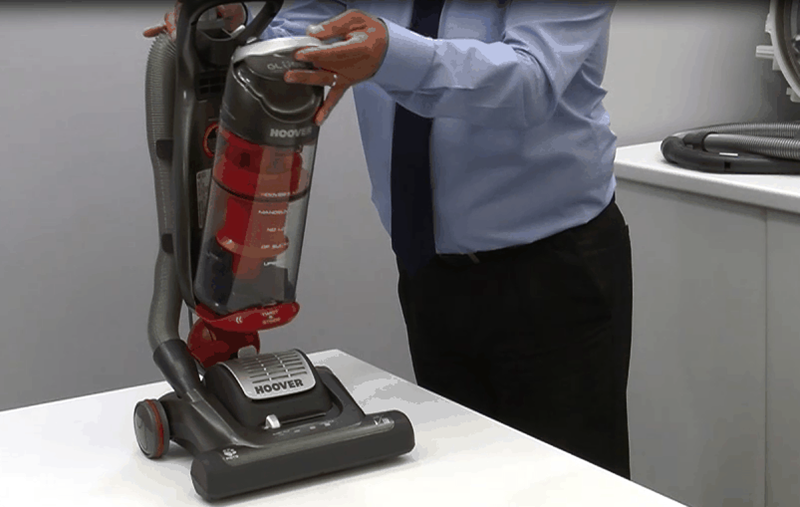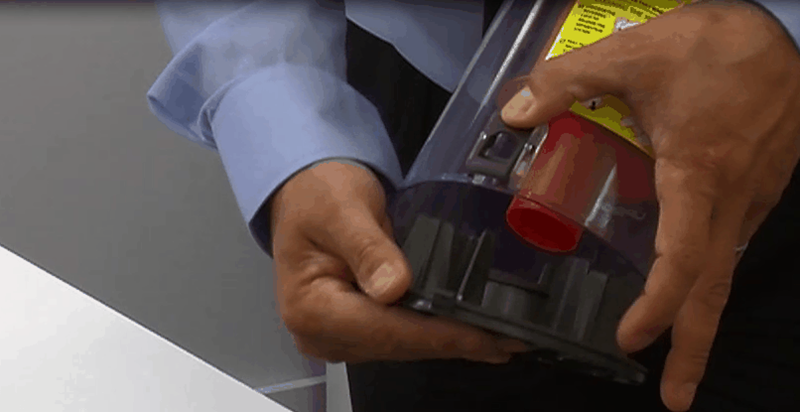 press the release catch to open container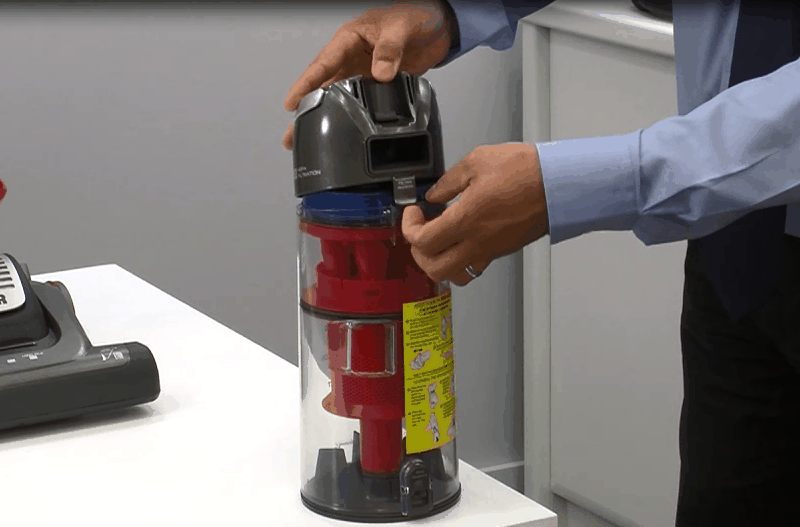 Now open the top of the dust box to get to the filter. Take out the filter and turn the blue star shaped nut anti clockwise. Why not take this opportunity to wash the filter in warm water to get the very best results from the Globe cleaner? Be sure to make sure it is thoroughly dry before you put it all back together.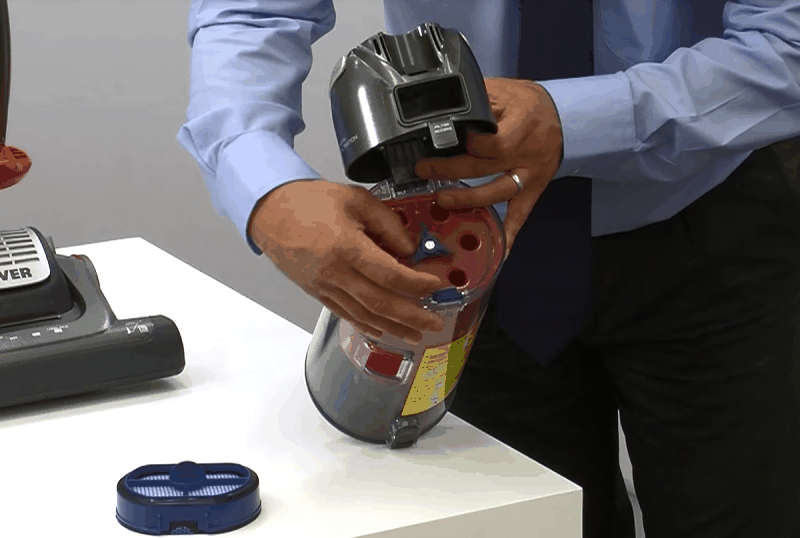 Now pull the cyclonic unit out from the bottom of the container as shown. Wash it out in a bucket of water and leave to dry thoroughly before re assembly.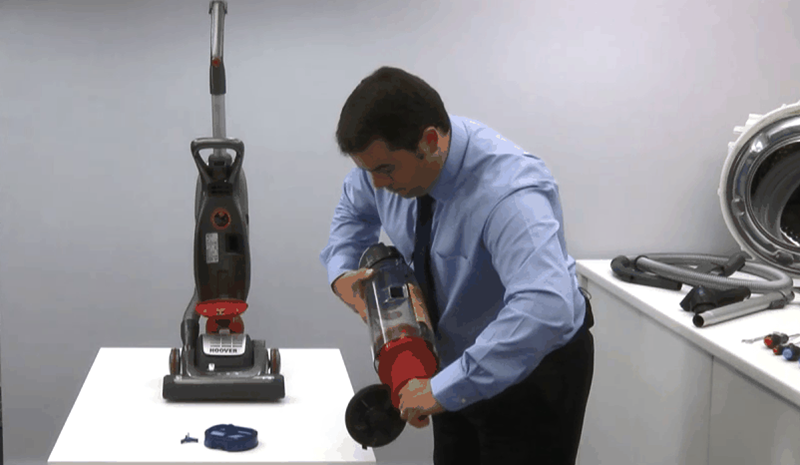 removing the red cyclonic unit for cleaning
Always disconnect your appliance from the mains before you start examining it!