We recommend you empty your duct container when it gets to 2/3 full. Simply press the release catch found at the top of the dust box and lift the container off.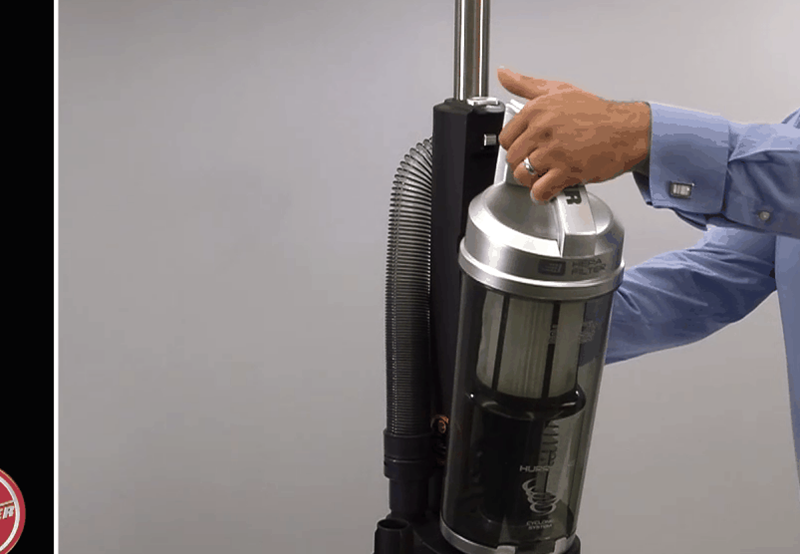 Take the container to your dustbin or place over a bin bag and press the bin empty release to open the flap at the bottom of the container. Shake the container to loosen up the dirt so that it falls out.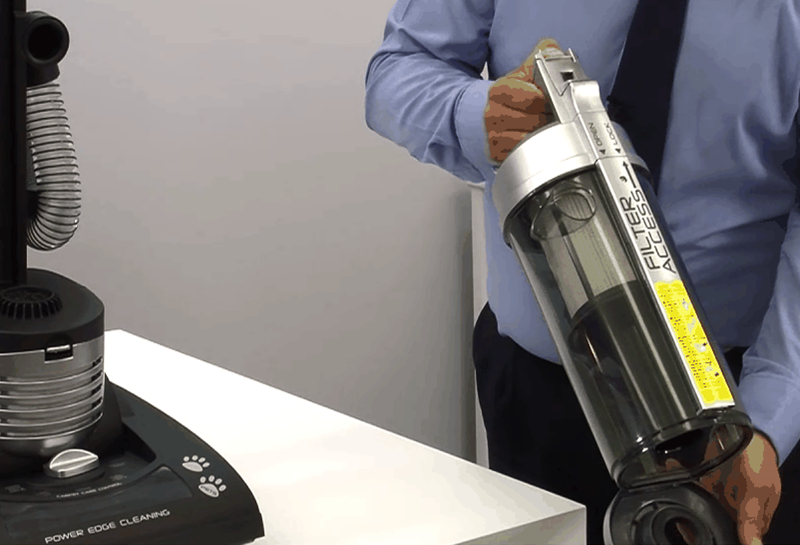 press the release button on the top of the dust box to open the flap and let the dust out
Always disconnect your appliance from the mains before you start examining it!