Fit a new bag and clean the filters
To keep your cleaner working effectively and with the best suction power the bag should be replaced when 2/3 full and the filters kept clean. To replace the bag first open the bag door by pressing the release catch as shown.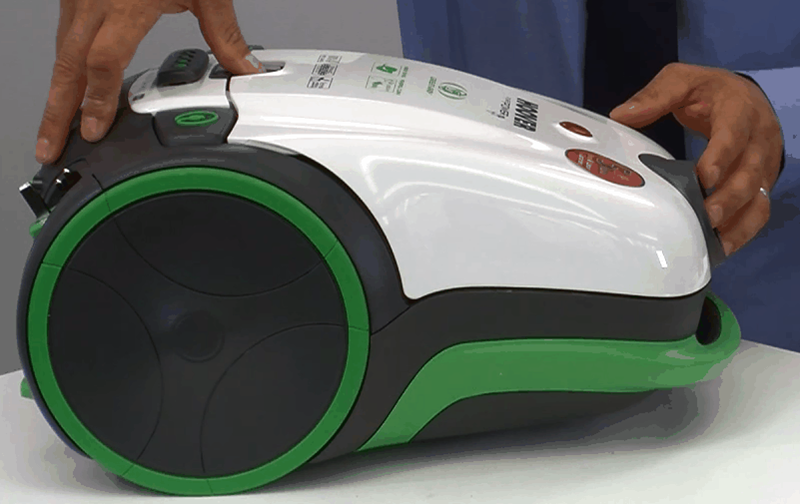 Lift out the bag and throw it away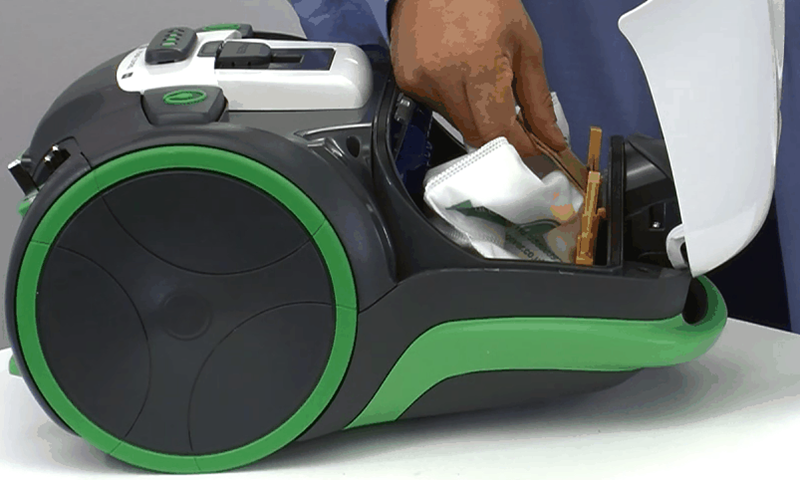 There is also a filter to be found behind the bag. Take it off and dust it out. Hepa filters trap microscopic dust particles and for best results wash the filter in warm water. Be sure to let the filter dry thoroughly before re fitting back into the cleaner. We recommend that you replace the filters once per year and you can buy fresh filters and bags from the spares pages on our website.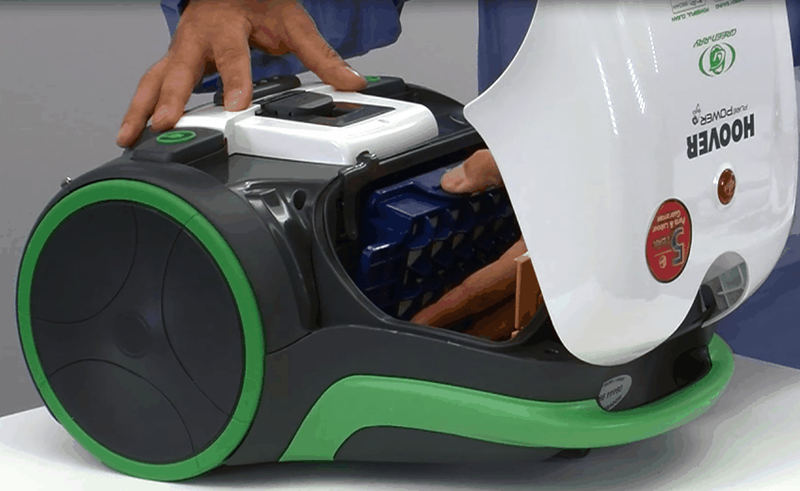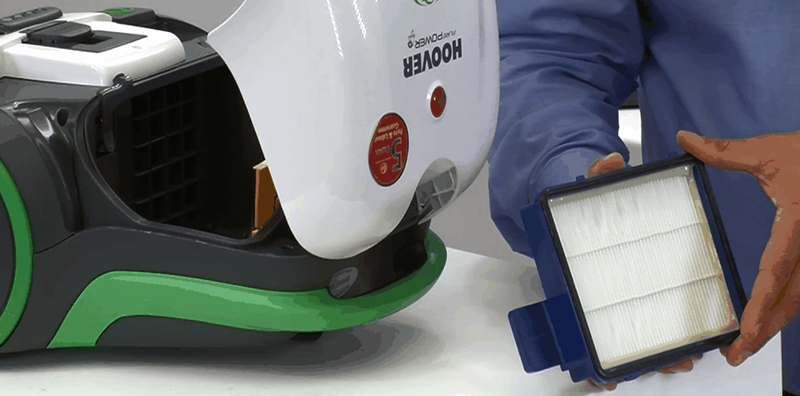 Wash this filter in warm water
Always disconnect your appliance from the mains before you start examining it!