Check the dust container is not full
Simply lift the dust container as shown to remove if from the cleaner and take it to your bin. Flip the catch to open the flap and shake the contents out into your bin. We recommend to keep your cleaner working efficiently that it is emptied out when its 2/3 full.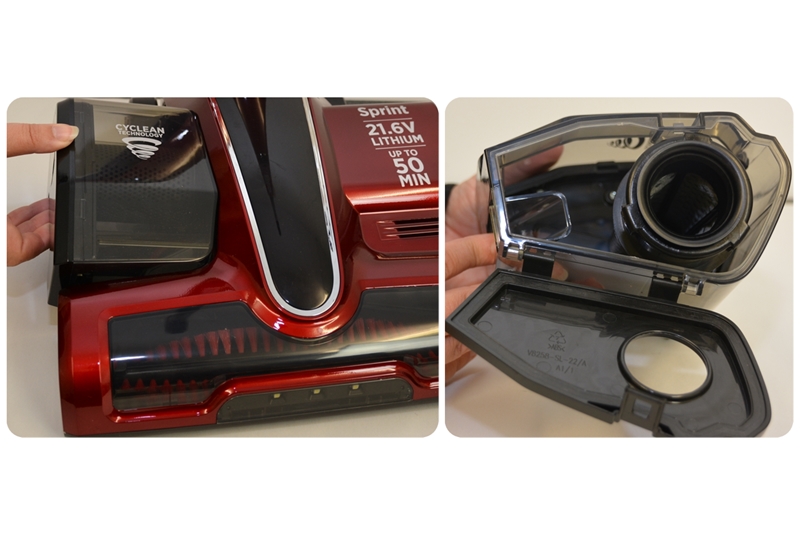 lift the container up at a slight angle as shown on the right
Always disconnect your appliance from the mains before you start examining it!
This solution applies to the following models: