Check the lower hose section for blockages
There may be a blockage in the lower hose that leads into the main cleaning hose. Dirt travels up from the floor area through this hose and is sucked into the dust box, it's possible that something may be stuck in there. To check the lower hose start by separating the cleaning tools hose. Remove the hose from the lower section by twisting it anti - clockwise and pulling it up.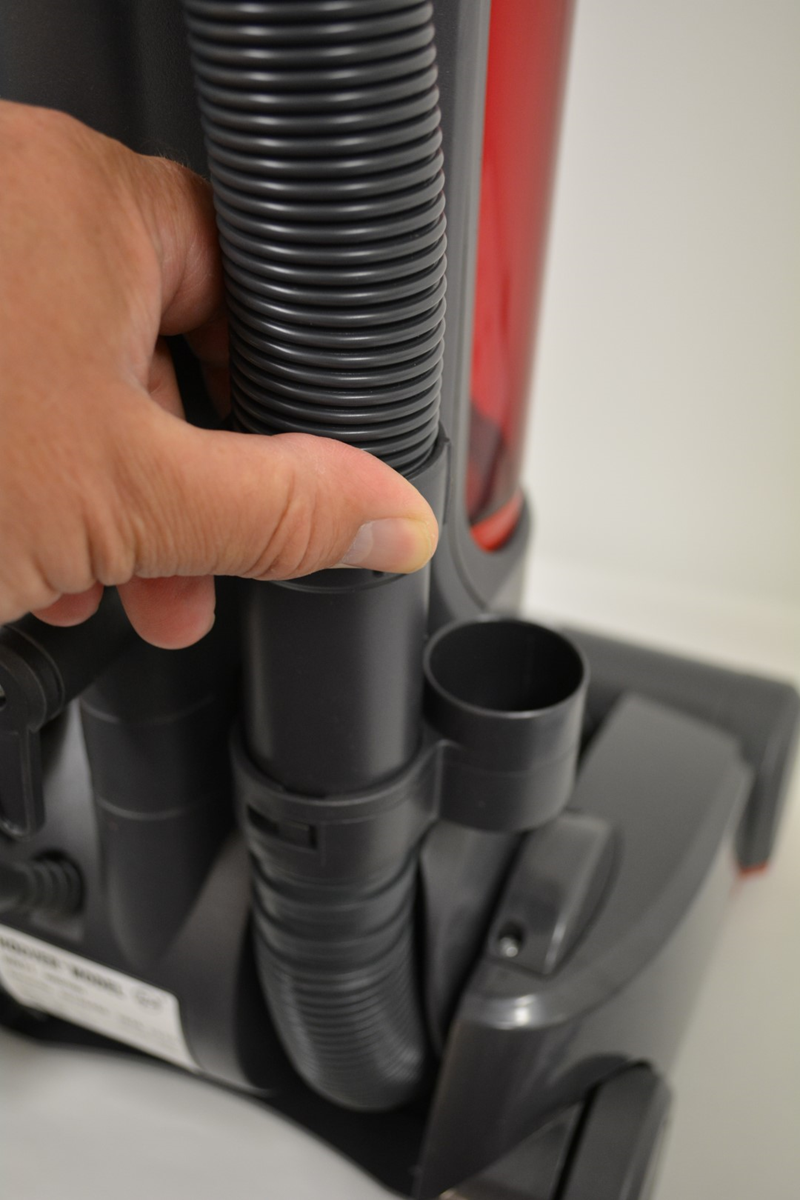 Now look down and inspect the lower end of the hose - the belt cover plate can also be removed and a coin dropped through this small hose section. If it does not appear at the other end near to the brush roll there is something stuck in the hose. Carefully pull any trapped debris clear.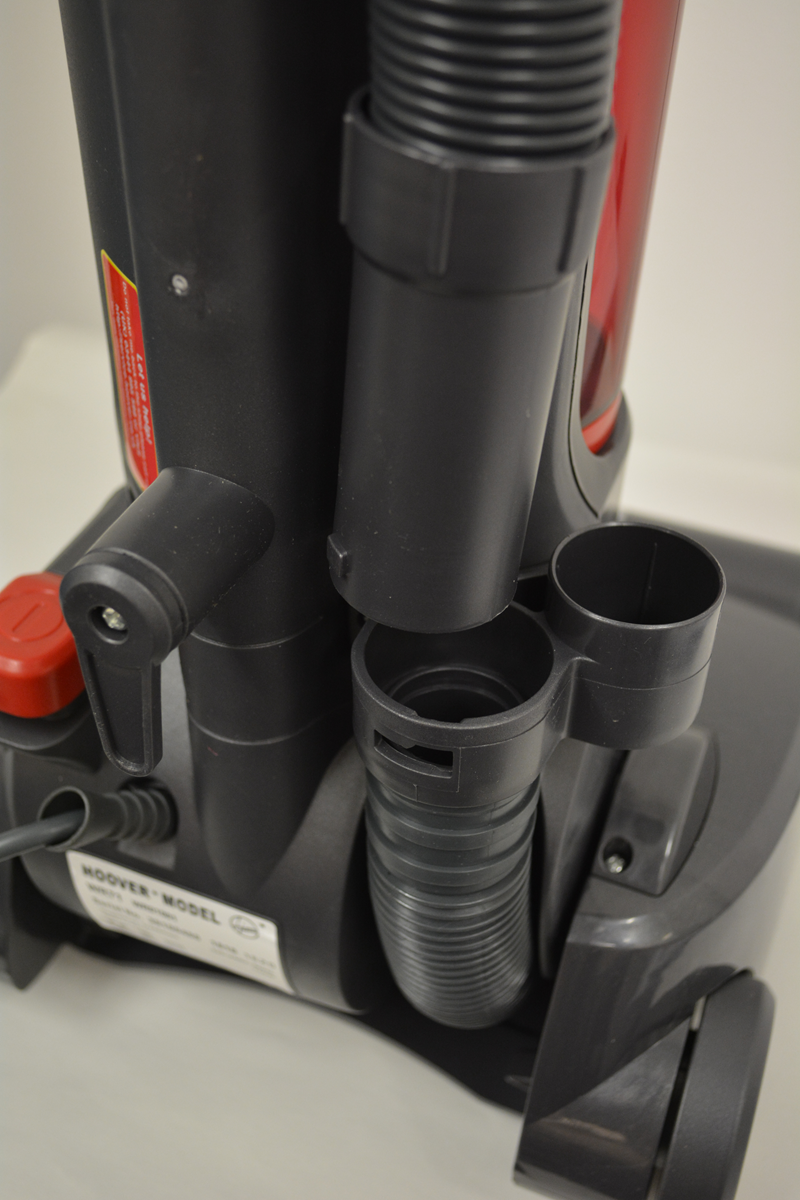 unscrew and remove the belt cover from the base to check the other end of the hose.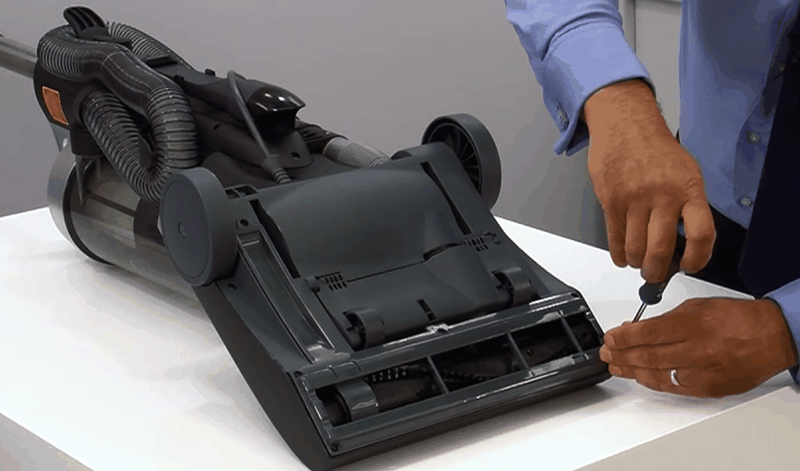 Always disconnect your appliance from the mains before you start examining it!
This solution applies to the following models: