There are rotating brushes in the cleaning head and sometimes debris , hair and threads can become tangled around the brushes. You can take the brushes out to clean them. Brushes do wear down in time and they become soft of loose their shape the product will not pick up as good as it used to. You can purchase a replacement from our spares section on the website. To remove the brushes push the locking tab out as shown. This is found on the bottom of the floor head.
Now lift the brush roll out and clean away any debris tangled around it of blocking the floor head.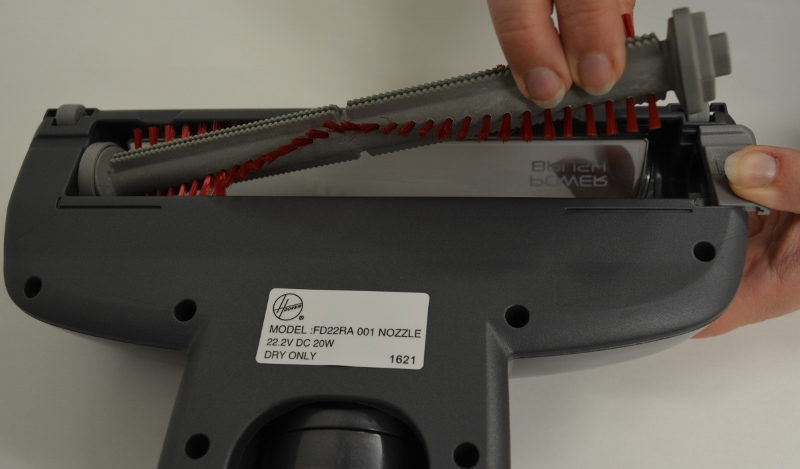 Always disconnect your appliance from the mains before you start examining it!