Clean the dust box filter
Firstly empty the contents of the dust box, to do this place the cleaner over your dustbin and press the release catch as shown to open the dust box flap. The dirt will empty out into your dustbin.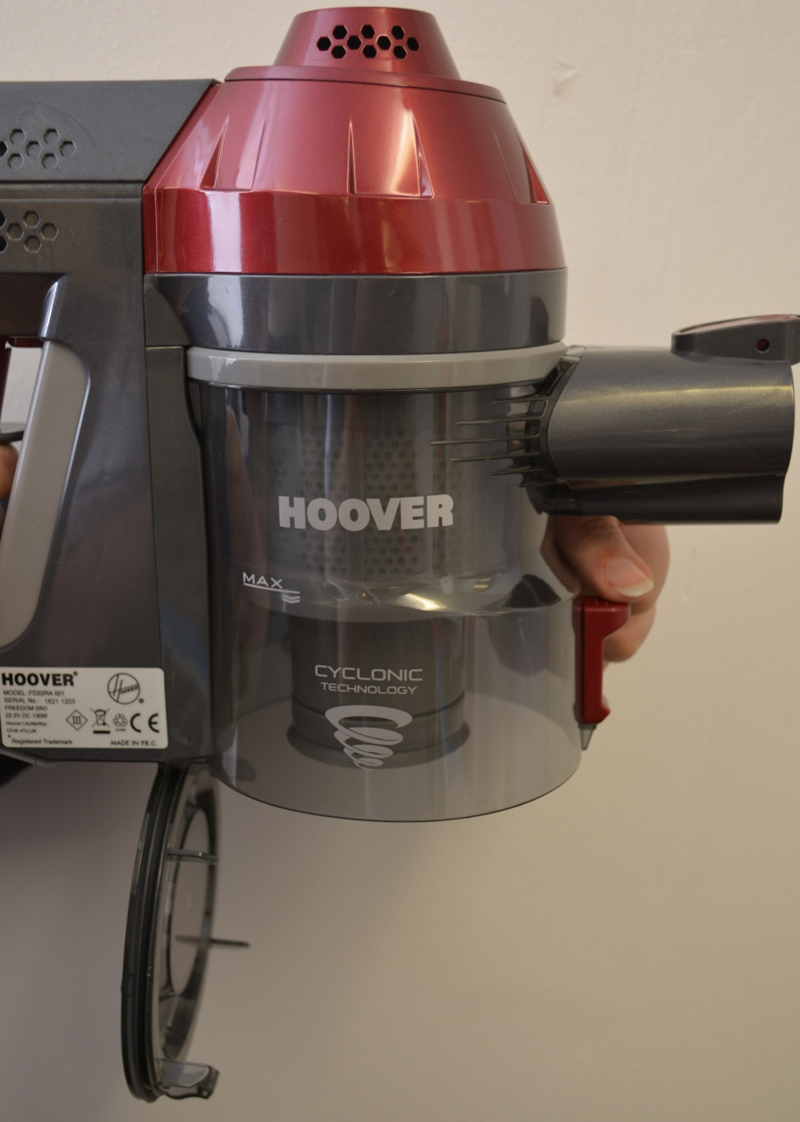 Now close the flap and remove the dust container by pressing down the release catch and pulling the container sideways. Turn the cleaner upside down to locate the catch.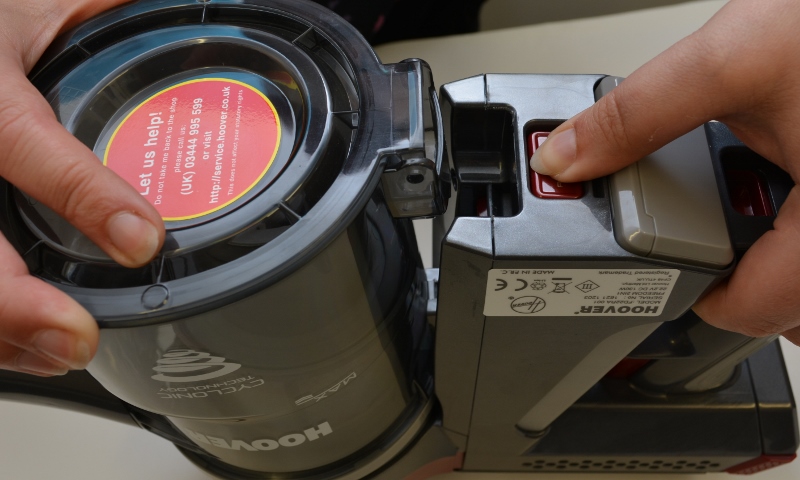 Twist the grey filter assembly anti clockwise and the pull it off the cleaner body.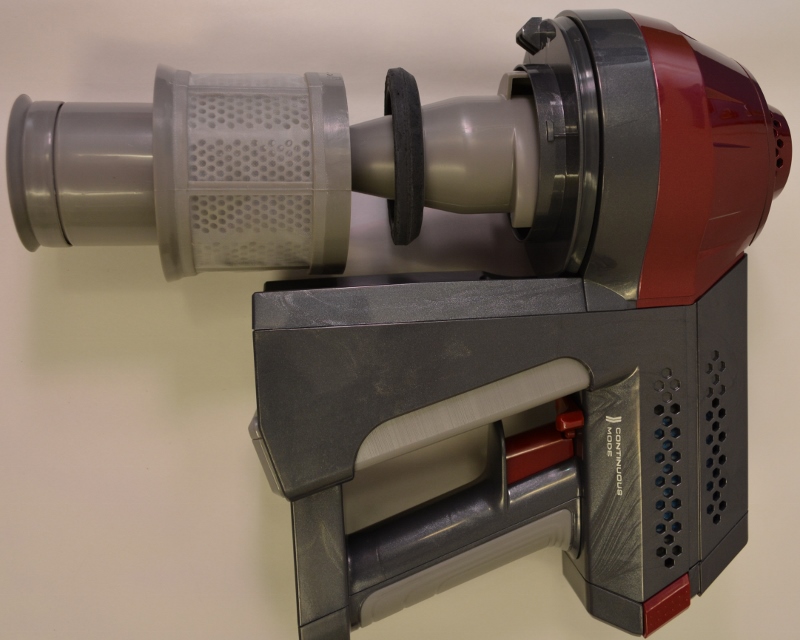 Twist the mesh screen anti clockwise to unlock it and pull down from the filter body. Wash both filter parts and the dust container in warm water and please ensure it is all thoroughly dry before putting it back together.

mesh (on the left) removed for cleaning
Always disconnect your appliance from the mains before you start examining it!