Clean the exhaust filter (1)
There is an air exhaust filter fitted at the rear of the cleaner and should be cleaned regularly. If it becomes clogged the suction power will be reduced, it is really easy to clean start by unclipping the filter cover.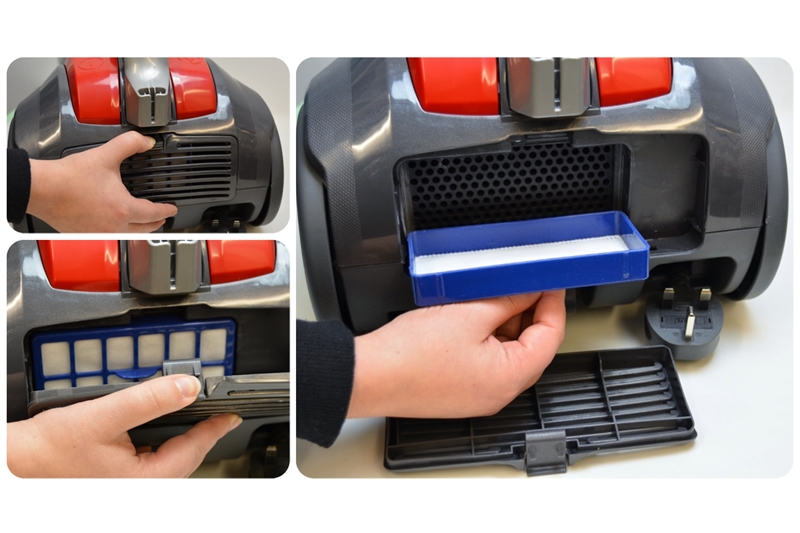 remove the blue filter for cleaning
Always disconnect your appliance from the mains before you start examining it!