The exhaust filter is located in the top part of the handle. Squeeze the catch together and pull out the filter cartridge as shown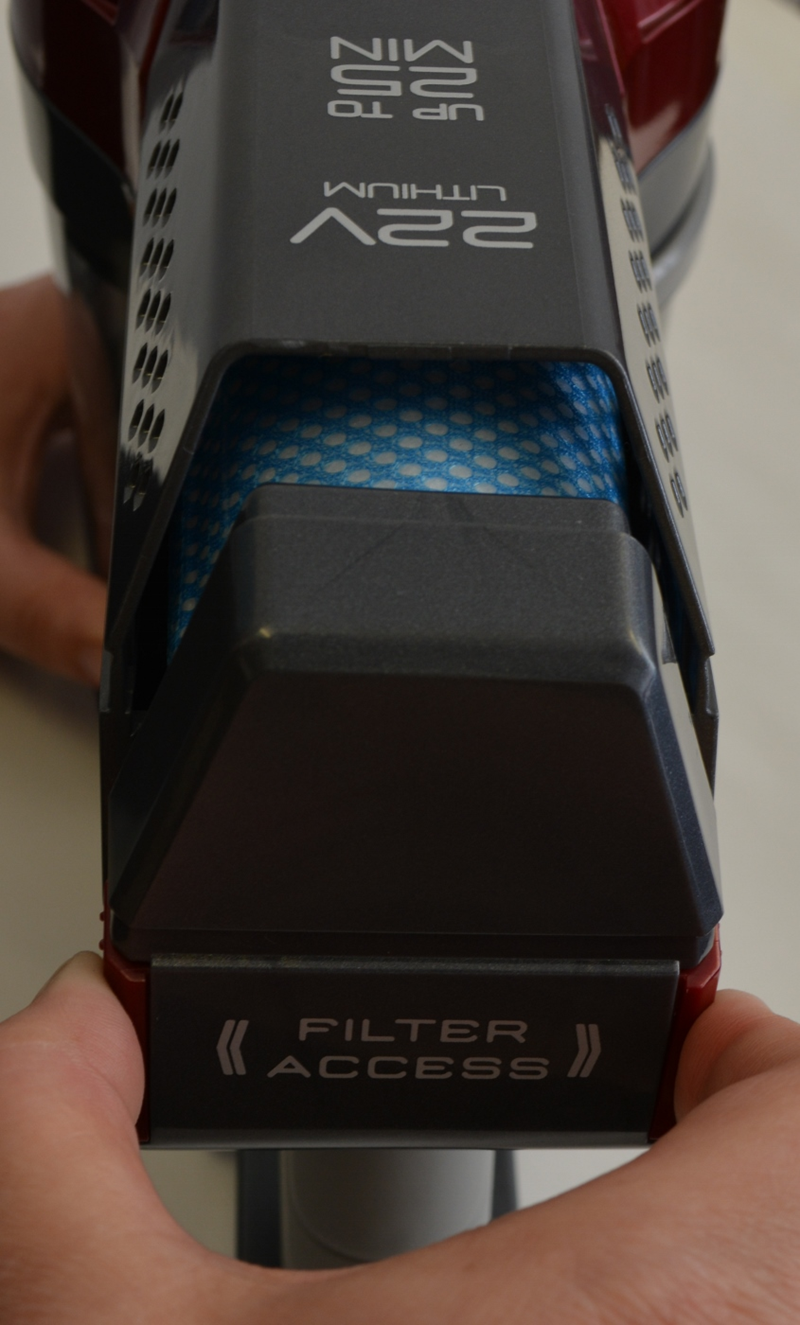 Remove the foam outer filter and clean both parts by dusting with a brush or wash in warm water. Please make sure that both parts are thoroughly dry before re fitting. For best results Hoover recommend that you replace the filters once per year and new filters can be purchased from the spares section of our website.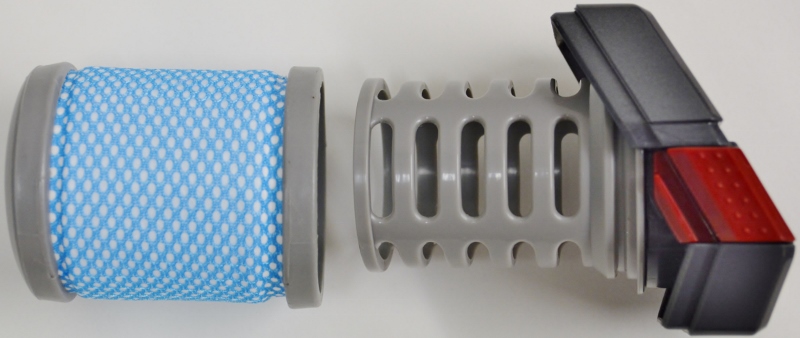 Foam filter ( on the left) removed from the cartridge for cleaning
Always disconnect your appliance from the mains before you start examining it!