There are two filters fitted to the product that will require regular cleaning. If you find that the suction power is not as good as it should be and the vacuum cleaner is not picking up very well, cleaning the filters will improve the power of your vacuum cleaner. Open the top cover to remove the pre motor filter. Press down the catch and pull the filter out. The second filter is fitted on the side as shown, simply twist the cover and lift out the filter.
Dust the filters clean with a soft brush but for best results wash them in warm water. Make sure they are thoroughly dry before you pop them back in - this may take up to 24 hours.
For best cleaning results Hoover recommend that you replace the filters once per year, you can obtain replacements by visiting the spares section of this web site.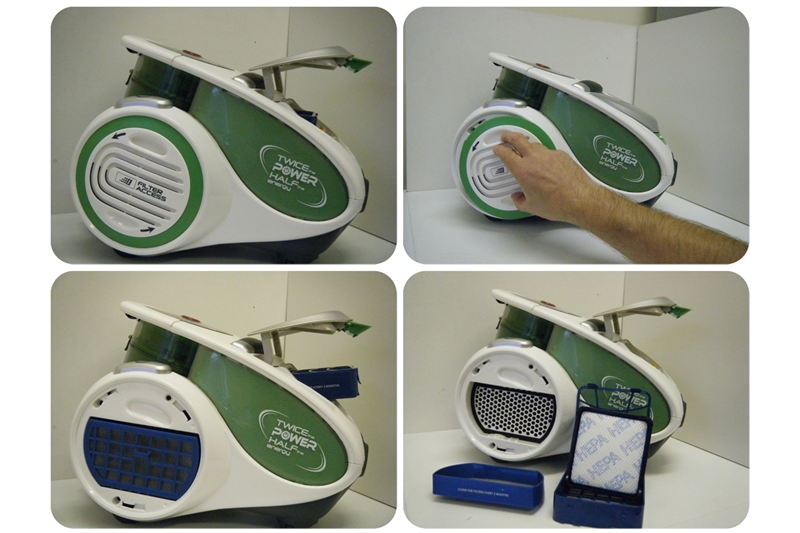 Always disconnect your appliance from the mains before you start examining it!