There are two filters fitted to the cleaner and keeping them clean will ensure that it has great suction and picks up efficiently. The first one is fitted under the dust container, simply unclip the container and the filter cover to get to the pre motor filter. The second one can be found by turning the cleaner over and unclipping the exhaust filter from its housing as shown.
Dust the filters clean with a soft brush or for best results wash them in warm water but please allow them to dry thoroughly before putting them back. This may take up to 24 hours. Hoover recommend that new filters are fitted if no improvement is noticed after cleaning them and at least one per year. new ones can be obtained from the spares section of this web site.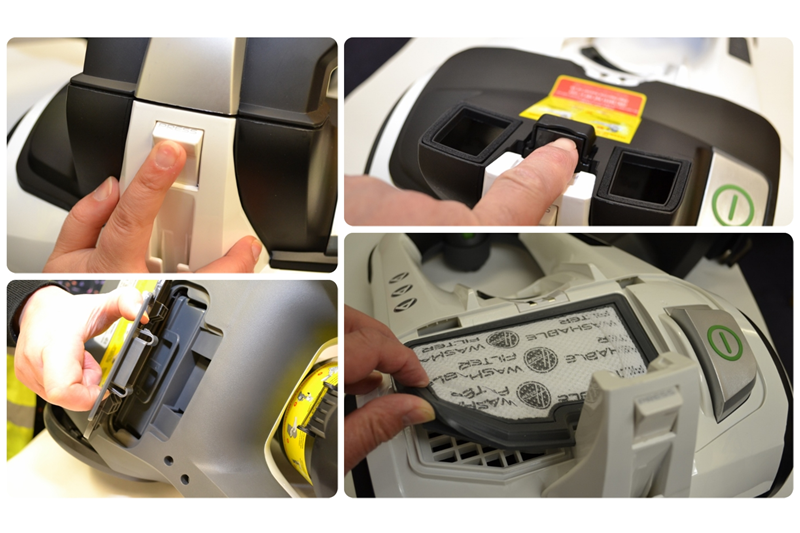 Always disconnect your appliance from the mains before you start examining it!