In order to get the very best suction from your cleaner keep the filters clean. Remove them from the product and clean by brushing or washing them in warm water. If they have been washed make sure they are thoroughly dry before popping them back in. Hoover recommend that you replace the filters once per year and these can be purchased from the spares section on our website.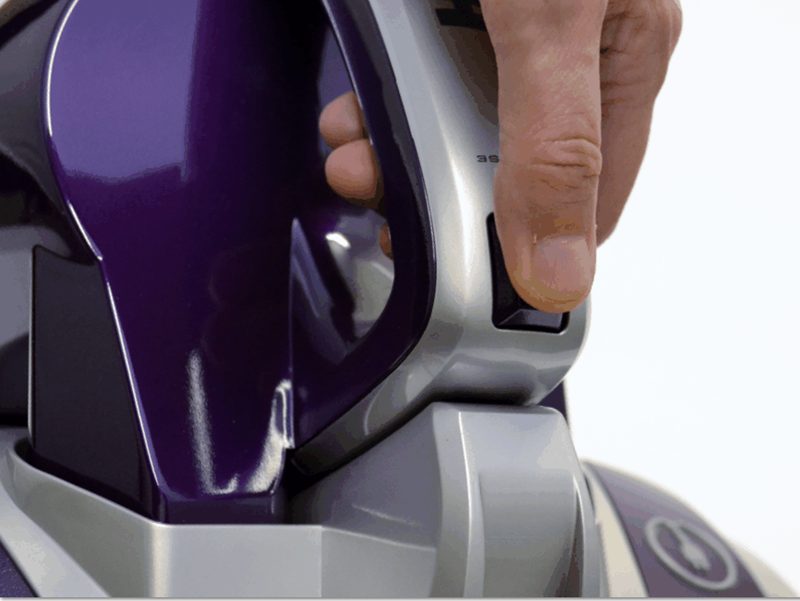 Press the button as shown to release the container from the cleaner. Start by emptying it into your dustbin.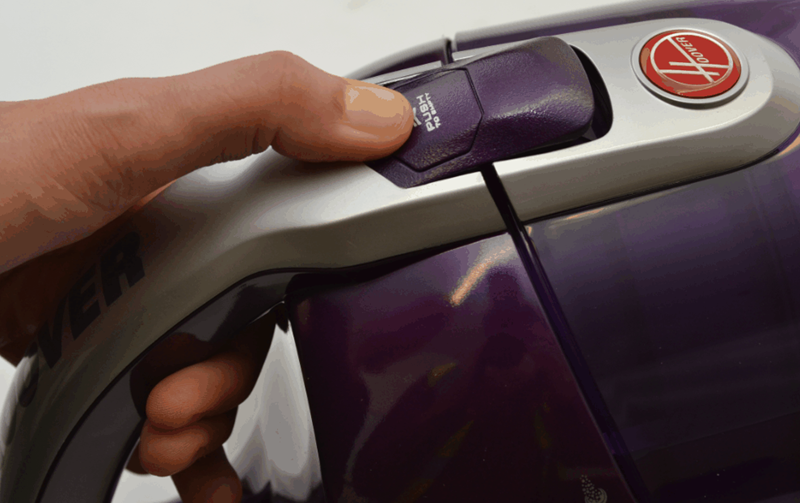 Open the dust box by pressing the button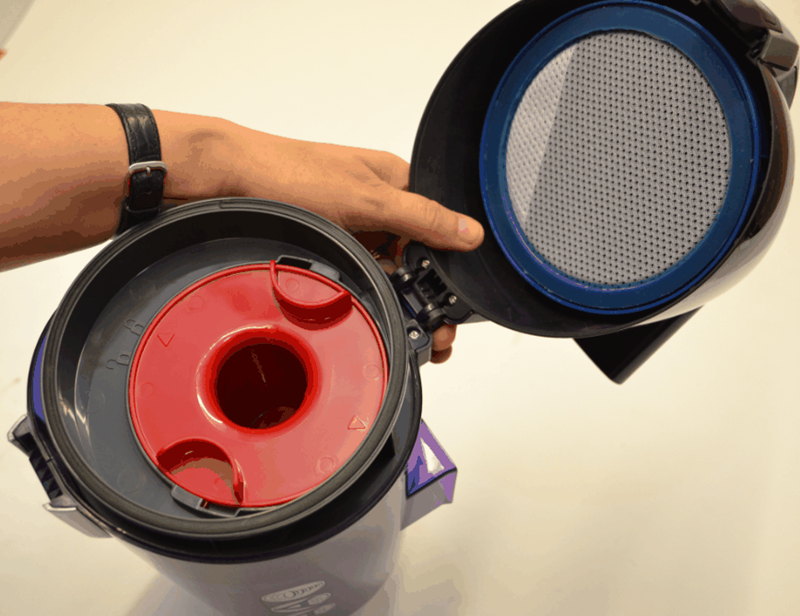 With the lid open the filter can be seen inside the lid and the red cone inside the dust box. This locks in place twist it so the arrow lines up with the open padlock symbol. Remove the cone and filter. The filter can be washed in warm water along with all of the other dust box parts.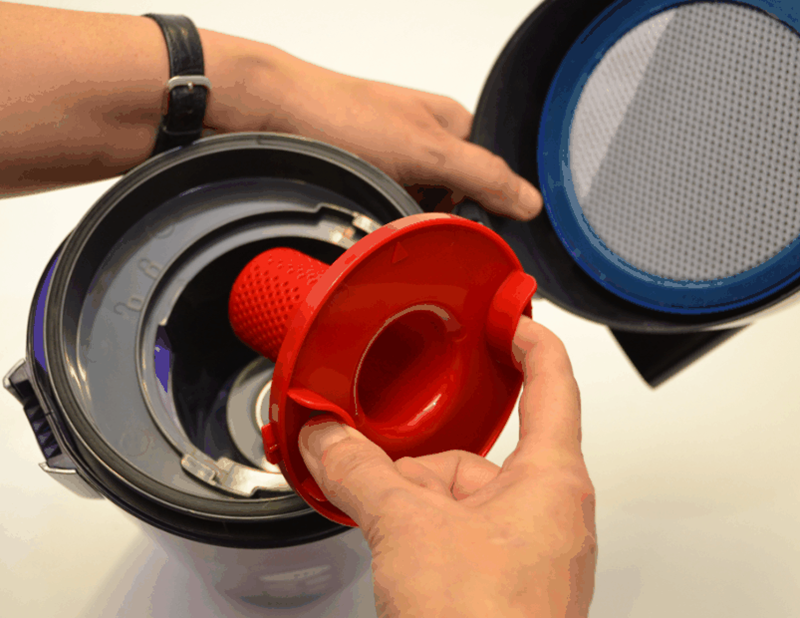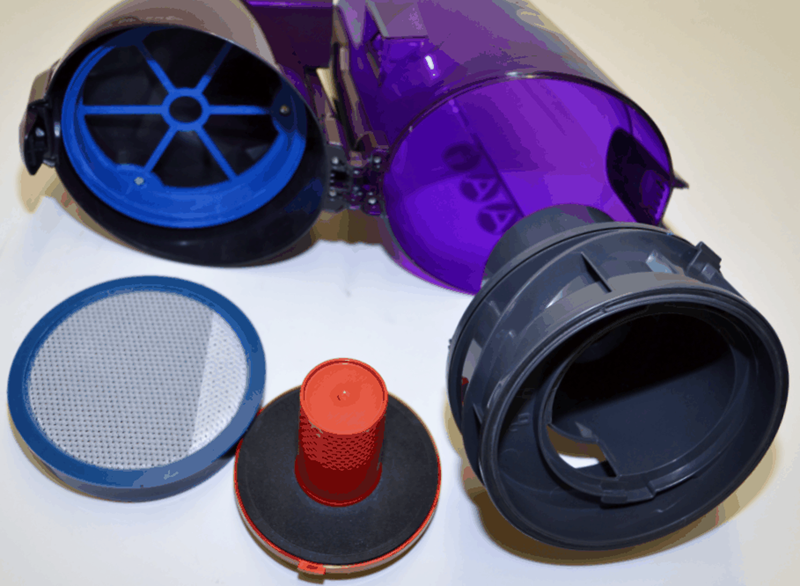 filter (left) cone in the centre and the dust box can all be cleaned in warm water
Once all the parts are dry, reassemble the dust box and fit it back onto the cleaner, its now ready for use.
Always disconnect your appliance from the mains before you start examining it!
This solution applies to the following models: