There are two filters inside the dust box of your cleaner and if you are finding that there is not much suction this may be down to the filters being blocked or require replacement. Keeping the filters clean makes your cleaner more efficient. Start by taking the dust container off and emptying it out in your dust bin. Press the release catch at the top of the dust box to remove it from the cleaner.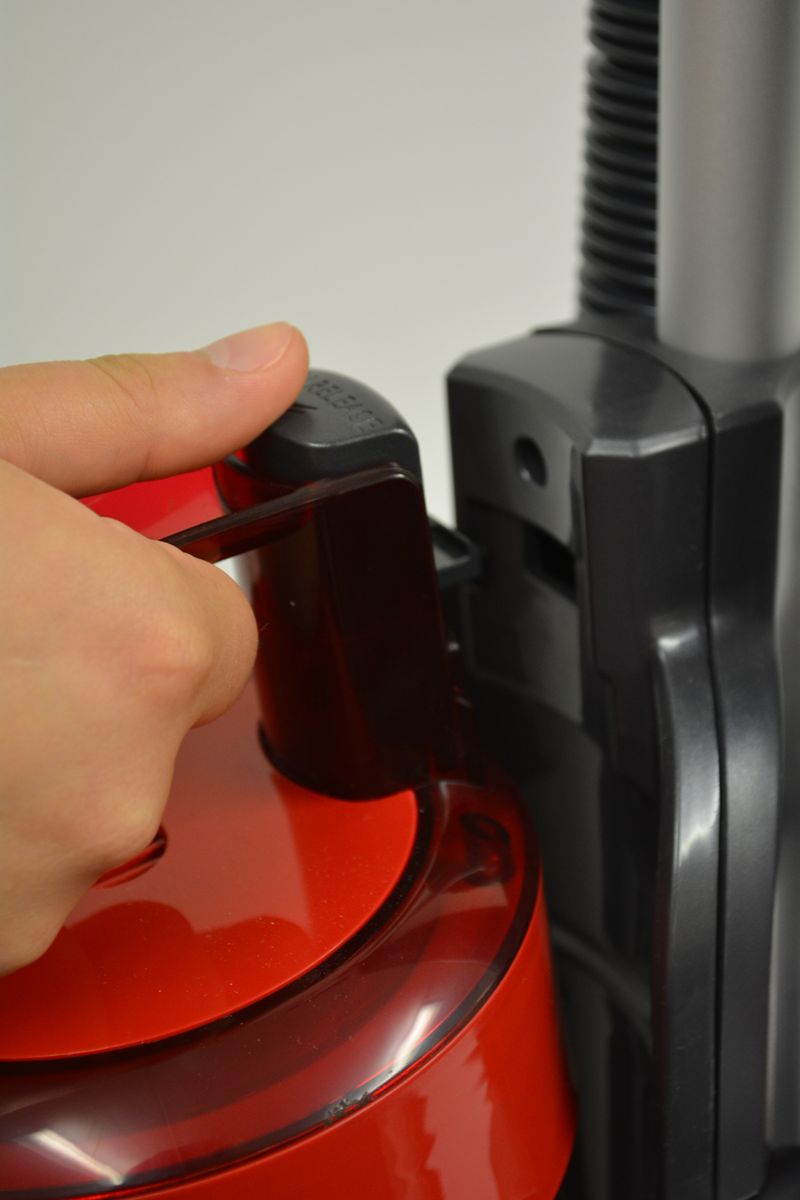 Release the bin lid by pressing the catch as shown, shake all of the dust out into your dustbin. The container may be washed with warm water but please ensure it is thoroughly dry before re fitting.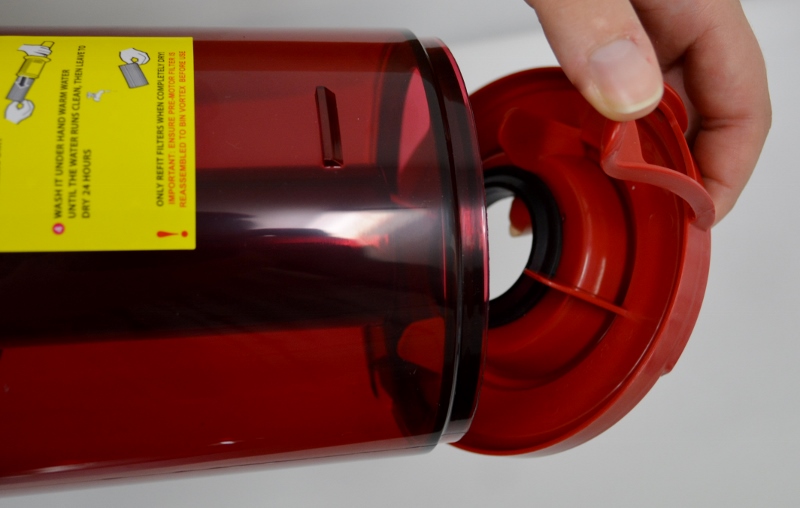 The filters can be removed for cleaning by twisting the dust box cover so that the arrow lines up with the open padlock symbol and in this position the lid will lift off.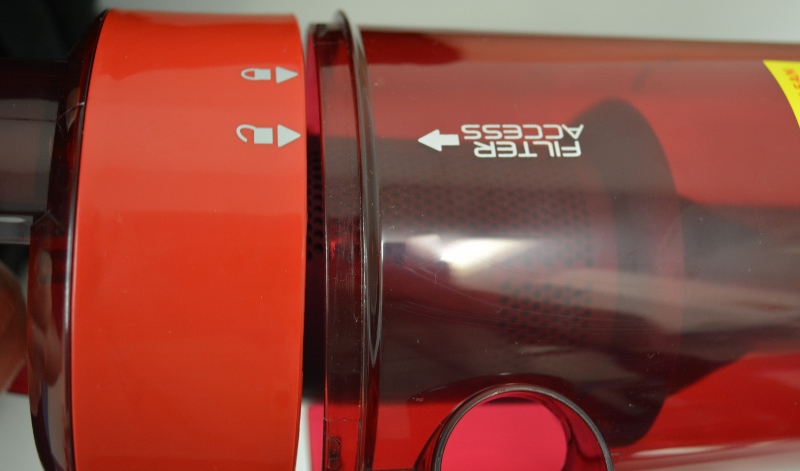 Twist the filter assembly to remove it.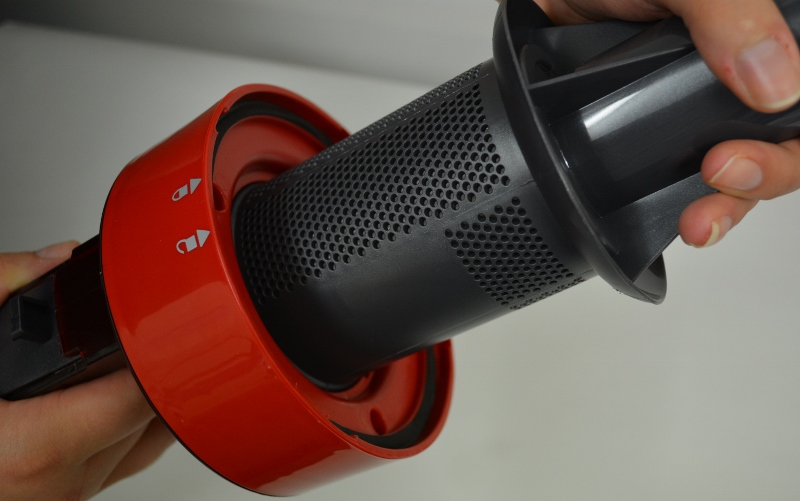 Remove the hepa filter and wash it and the grey cone in warm water. Allow them to dry thoroughly before putting it all back together. The grey cone will last the lifetime of the cleaner but for best results Hoover recommend that the white hepa filter is replaced once per year. Replacement filters can be purchased from the spares section of the website.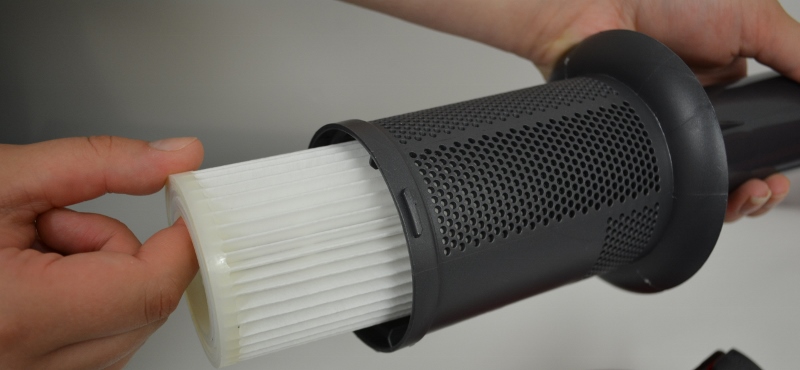 Always disconnect your appliance from the mains before you start examining it!
This solution applies to the following models: