If the suction power is not good or your Reactive vacuum is not picking up dirt, the problem may be due to a blockage in the filters. There are two filters fitted along with the separation system that we recommend you clean on a regular basis. To do this start by removing the dust container from the body of the cleaner, press down the catch at the top and pull away from the body. Take the dust container to your dust bin and empty the contents out by releasing the flap at the bottom of the container as shown. Simply press the release button.
Now twist the lid at the top of the container anticlockwise and remove it. There is a filter in the top of the lid which can be brushed clean or washed in warm water. The dust separator can be pulled out through the top of the container and dusted down with a damp cloth or washed in warm water. If you do wash the filter or the separator please make sure it is thoroughly dry before it is put back.
Your Reactive vacuum also has an exhaust filter fitted at the front of the base, to remove it slide the catch to the unlocked padlock icon and lift the filter off. This can be dusted with a brush or washed in warm water but please ensure its dry before you place it back into the product.
At Hoover we recommend you replace both filters each year to keep your cleaner working efficiently, these can be purchased from the spares section of our website.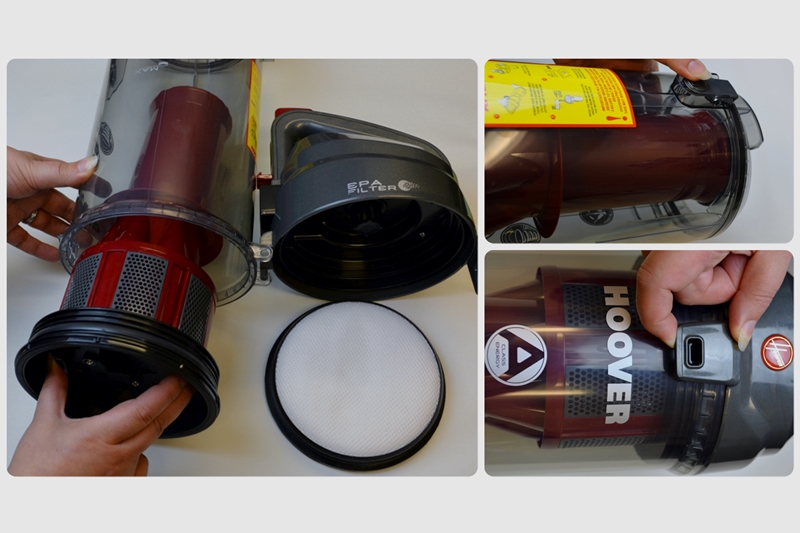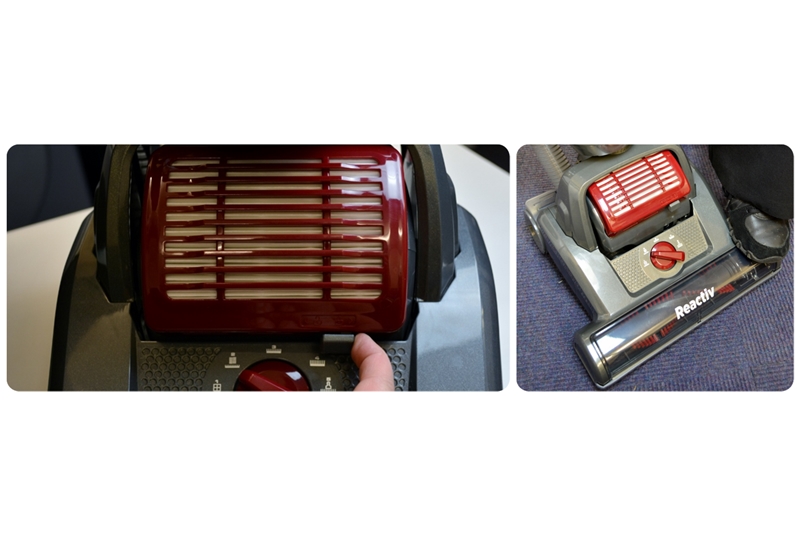 Always disconnect your appliance from the mains before you start examining it!
This solution applies to the following models: