Clean the filters (Synthesis lite models)
There are two filters fitted to the cleaner that will from time to time require cleaning especially if you notice that the suction power is not good.
Remove the dust container and the top filter cover by pressing the release catch shown in the picture and simply lift the blue filter for cleaning.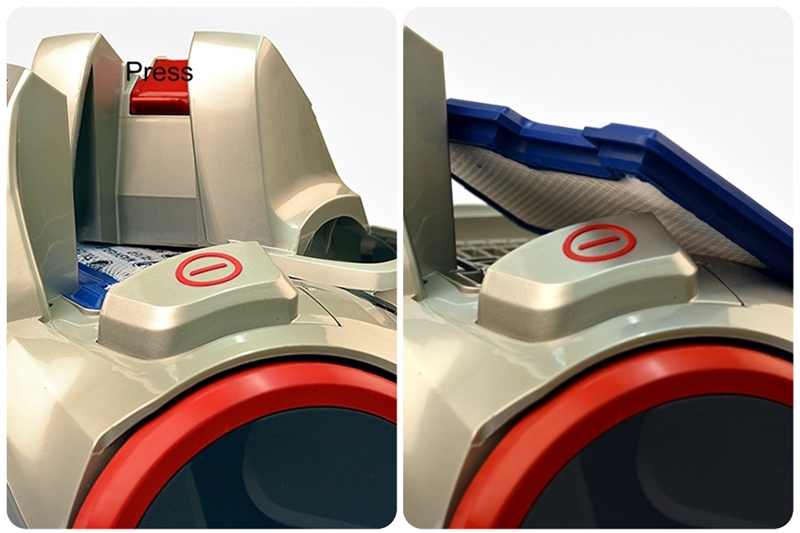 Turn the cleaner over to get to the filter located in the bottom of the product, grasp the cover and pull it open and simply slide the blue filter out.
For best results wash the filters in warm water but please ensure they are thoroughly dry before refitting and this can take up to 24 hours. We recommend that you replace the filters and new ones can be purchased from the spares section of the website.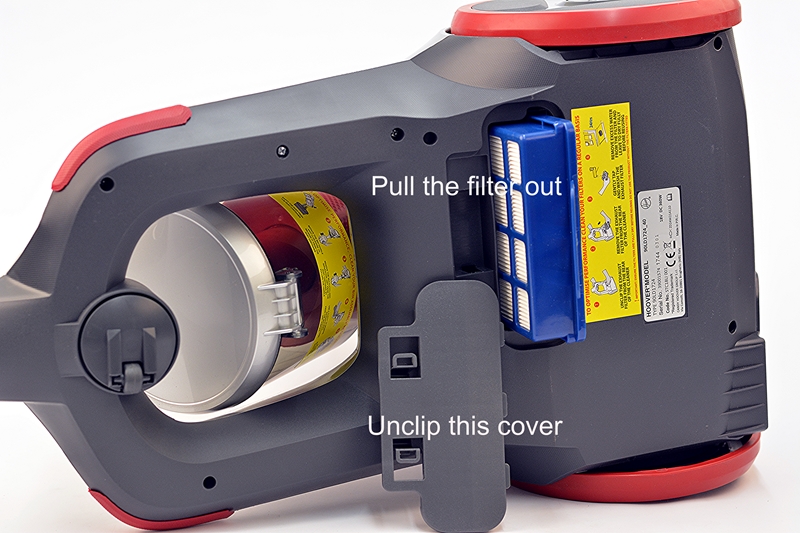 Always disconnect your appliance from the mains before you start examining it!