Clean the HSpin-core filter
The Discovery stick uses HSpin -Core technology to ensure that all of the dust collected ends up in the bottom of the dust container making it really easy to empty. However from time to time the filter will need to be cleaned. Start by detaching the extension tube and taking the cleaner body to your dustbin. Placed over your dustbin - release the dust flap by pressing the catch and empty out the contents of the container. Then twist the dust container anti clockwise to remove it.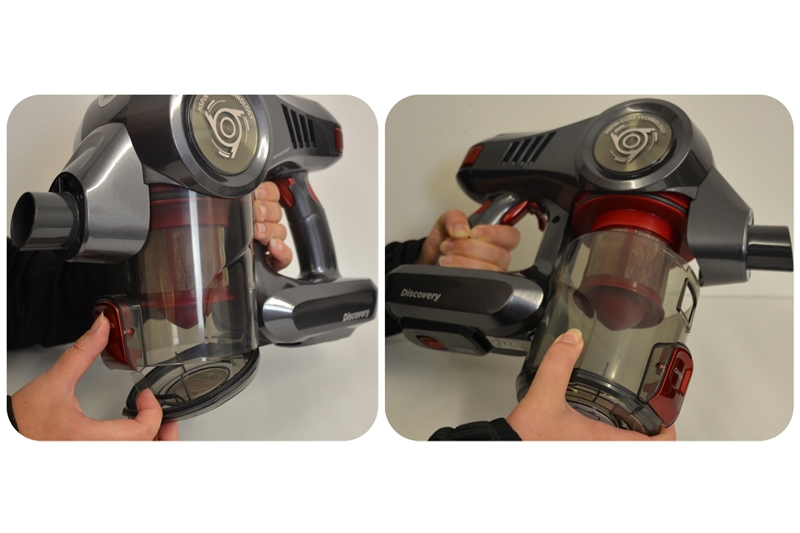 Now carefully grasp the filter and turn the cap at the bottom of the filter clockwise to remove it. Now slide the mesh filter down, dust it clean with a soft brush. We do not recommend you wash this area with water.
Once it has been cleaned slide back in place - note that there is a 'D' shape in the centre of the filter so line it up with the spindle on the motor before pushing it back on. Now re fit the locking cap and gently turn it anti-clockwise to secure it. Take care not to over tighten it.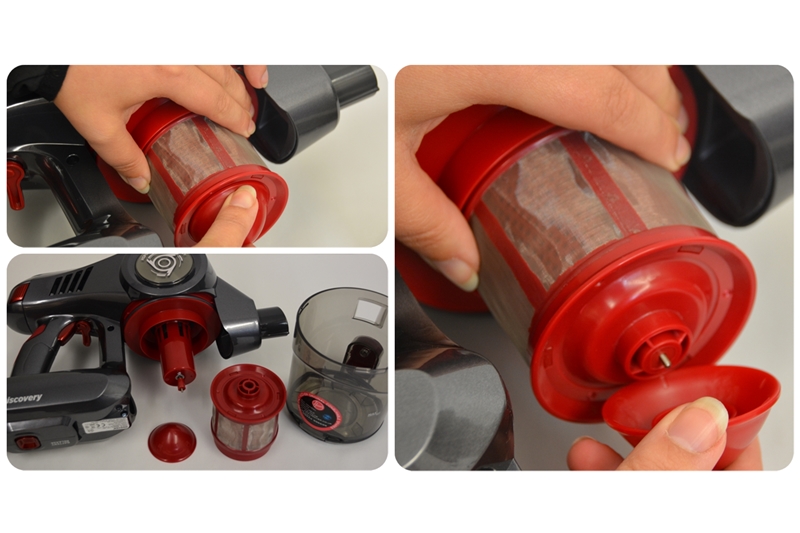 Always disconnect your appliance from the mains before you start examining it!