The dust box may be full. Take the cleaner to your dust bin and press the release catch as shown. The container flap will open and the collected dirt will fall into your dustbin.
For best results empty the dust box when it reaches 2/3 full.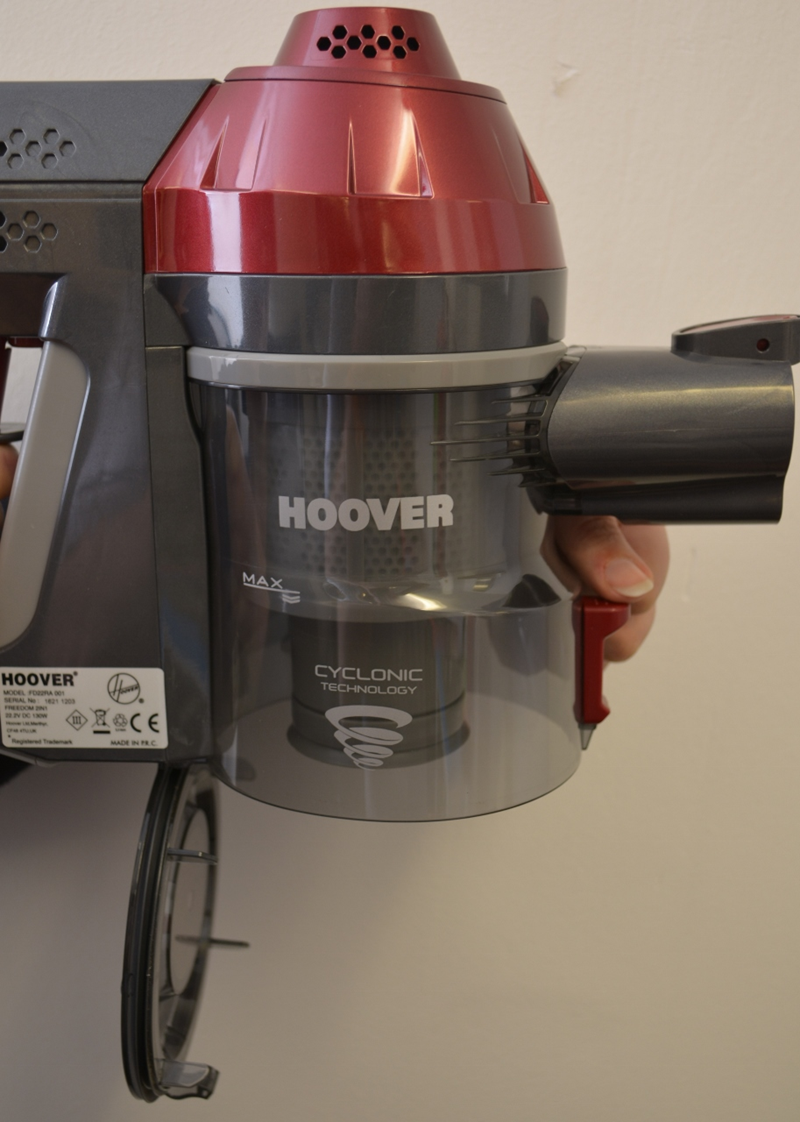 Always disconnect your appliance from the mains before you start examining it!