Empty the dust container (4)
We recommend that you empty the dust container once it is 2/3 full. Disconnect the extension tube and position the body of the product over your dust bin. Simply press the catch to release the flap and all of the debris will fall out.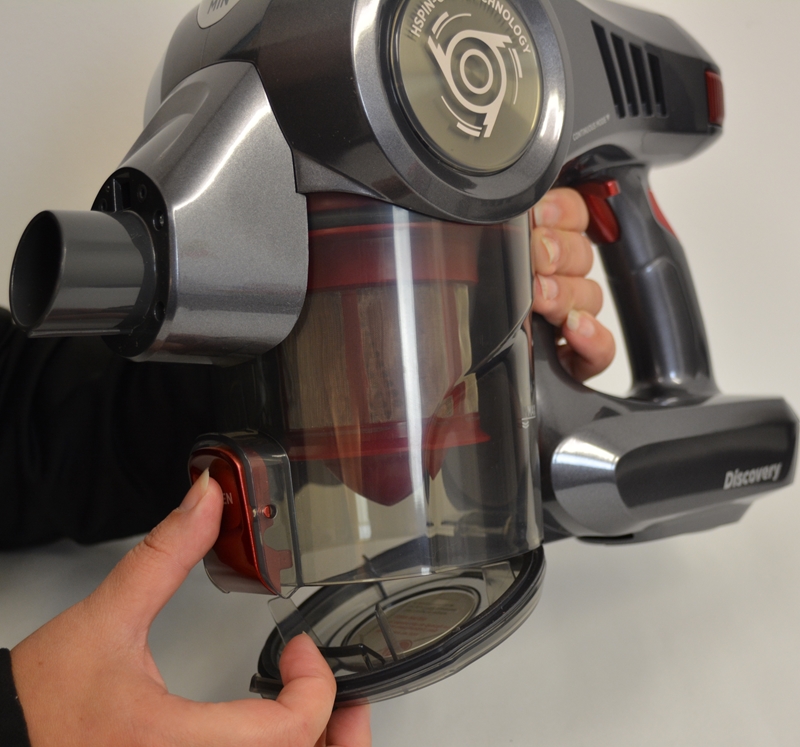 Press the catch as shown to empty the container
Always disconnect your appliance from the mains before you start examining it!