Empty the dustbox and clean the filters
If the suction power seems to be reduced and the product is not picking up it may be because the filters in the cleaner need to be cleaned. There are two filters in the product one at the top of the dust box and one that is fitted underneath the dust box. Start by pressing down the dust container release button found at the top next to the carry handle as shown: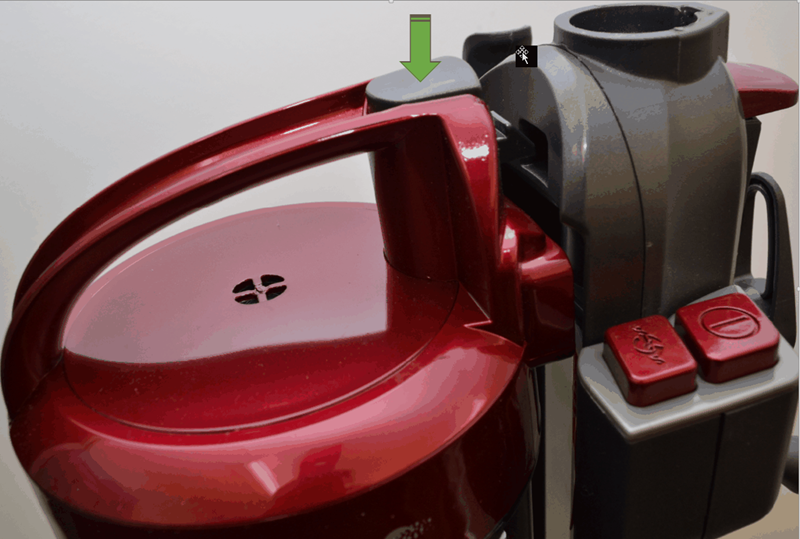 Take the dust container to your dustbin, hold it over the bin and press the container empty button at the bottom and the flap will open shake to remove all the debris.
Twist the lid to release it, lift out the filter and the dust cone.
left to right dust cone, dust container, filter and lid
Wash all the components in warm water - please make sure that they are thoroughly dry before popping it all back together. Hoover recommend that you replace the filter once per year and these can be purchased from the spares section of our website.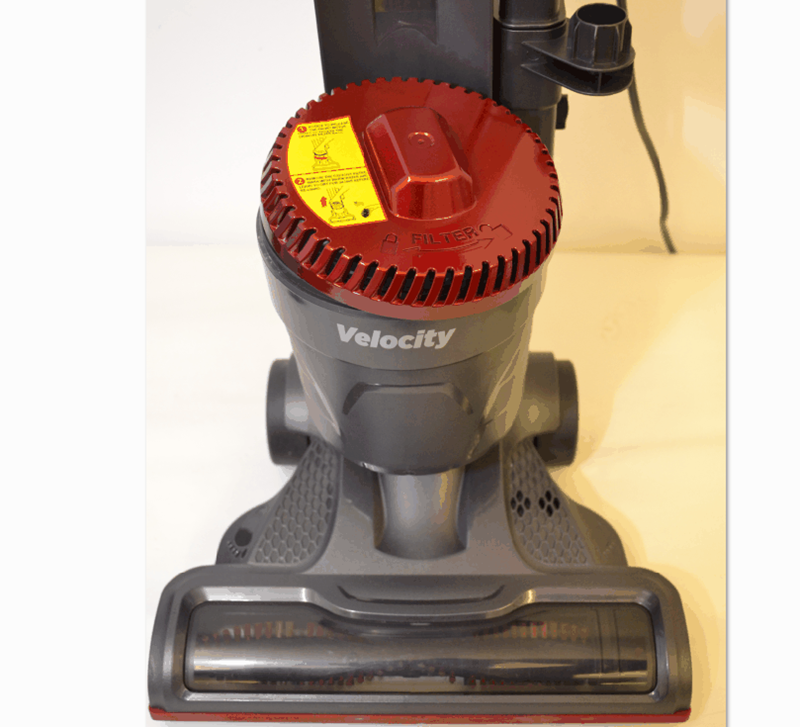 With the dust container removed it is possible to get to the exhaust filter, twist the cover off.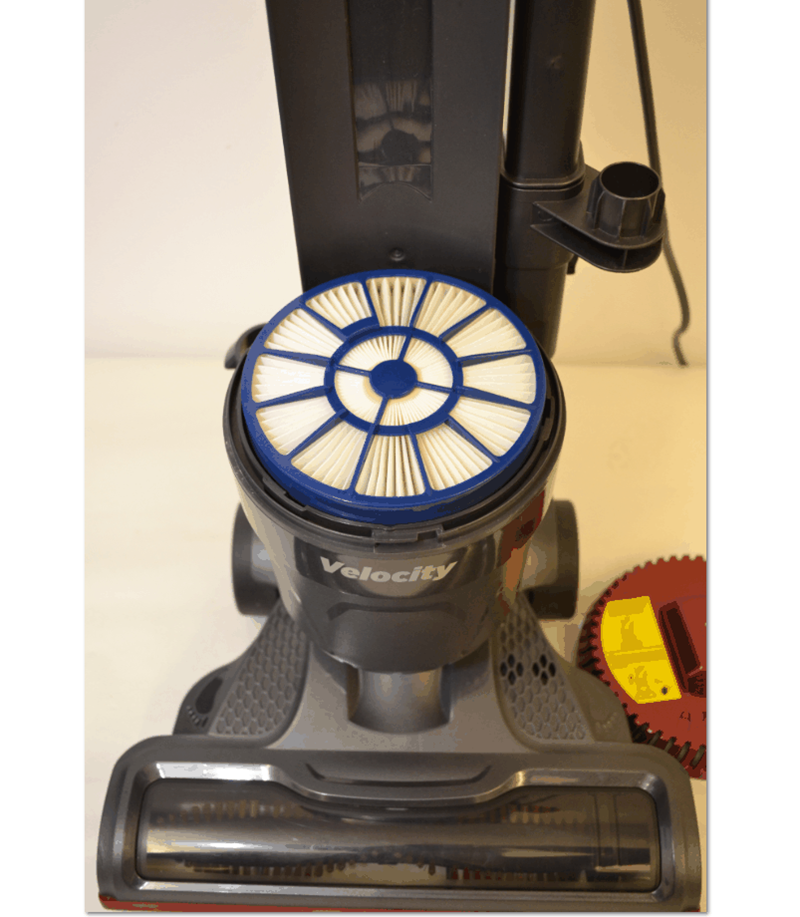 Twist the blue filter frame out. This filter can be washed in warm water and left to dry thoroughly before its fitted back in. We recommend that the filters are replaced once per year - they can be purchased from the spares section of our website.
Always disconnect your appliance from the mains before you start examining it!