Hoover recommend that you replace the bag when it is two thirds full. New bags can be purchased from the spares section of the website.
Open the bag door, lift out the bag carrier with the bag attached. Remove the bag and place it in your dustbin. Finally fit the new bag to the carrier, pop it back in and your ready to go.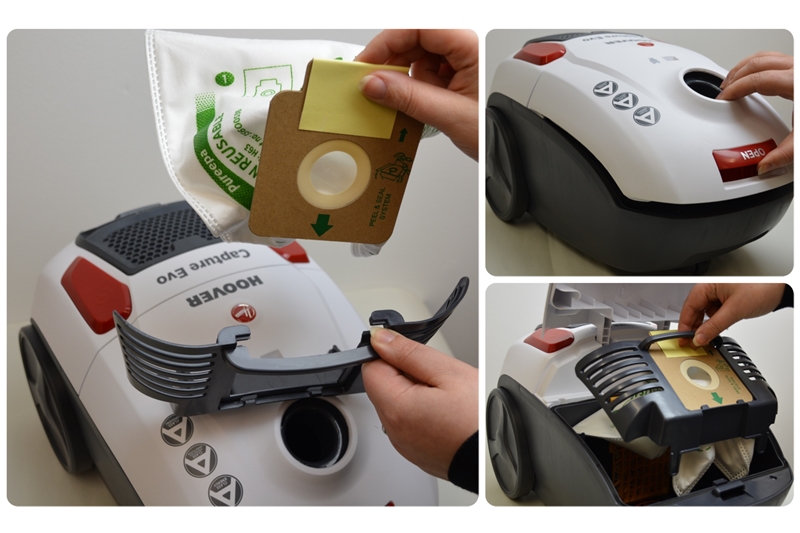 Always disconnect your appliance from the mains before you start examining it!