Keeping the filters clean will improve the suction power of your Breeze vacuum. There are two filters in the cleaner and it's really easy to find them and clean them.
The exhaust filter is found at the back of the cleaner as shown. Start by pulling on the release clip to remove the filet cover.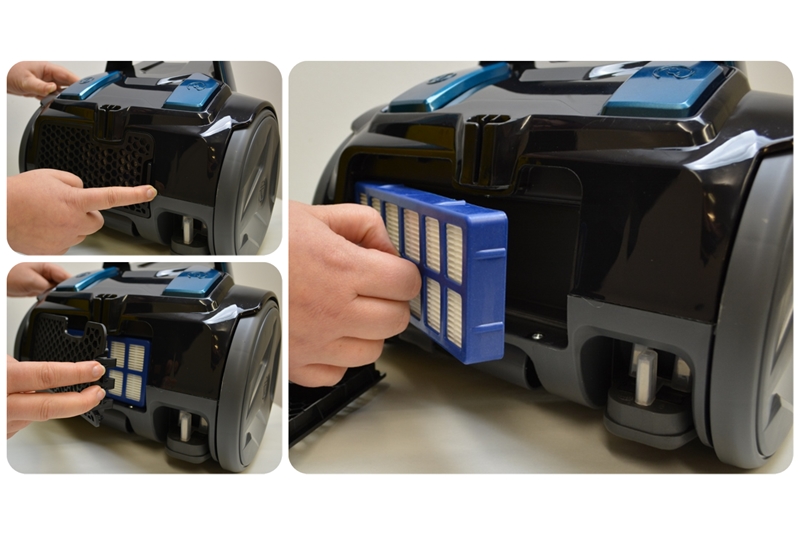 Remove the filter for cleaning. This can be done with a brush or the filter unit can be washed in warm water. Please make sure that it thoroughly dry before re fitting it to the cleaner.
The second filter is found in the lid of the duct container. First remove the container from the product by lifting the release catch on top as shown here.
Now look for the pad lock symbol and twist the lid off anti clockwise until the open pad lock icon lines up with the arrow on the container body. The lid will now lift off and the filters can be taken out for cleaning.
Both these filters can be dusted clean or washed in warm water, if you do wash them please make sure that they are dried thoroughly before re fitting them. Clean the blue fibre filter and the spongy bit.
To keep your Breeze in tip top condition Hoover recommend that your replace the filters once per year or if they are very dirty and won't clean up. Replacements can be purchased from the spares section of this website.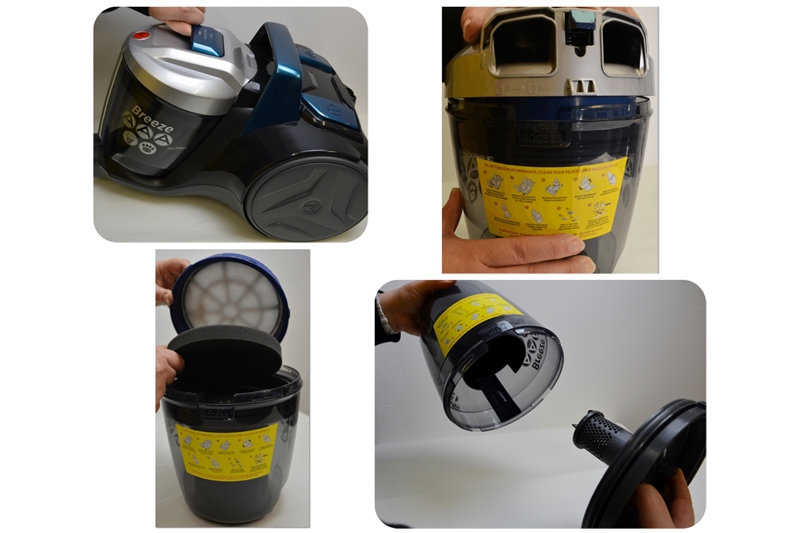 Always disconnect your appliance from the mains before you start examining it!