Empty the dirt container and clean the filters
We recommend in order to get the best suction power and keep your cleaner working efficiently that you should check that the dust box is emptied regularly and the 2 filters attached to it are kept clean. This will also prevent the product overheating and cutting out. To lift the dust box out squeeze the release button at the top of the handle and lift it up. At the back of the box you will find the blue filter release – it is best to have the dust box positioned over your waste bin when you release the filter

remove the box and blue filter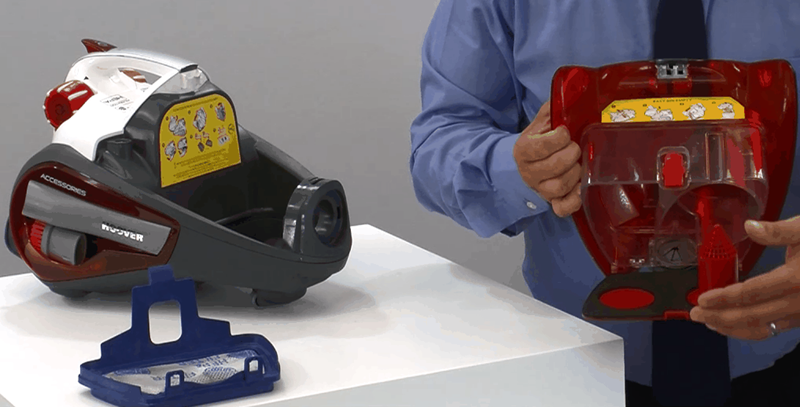 empty the box over your dustbin press the red release button
Dust the filter with a brush or wash it under a warm tap. Now pull on the red bin release to empty the dust box contents into your waste bin. You can wash the dust container out in warm water.
The exhaust filter is located on the left side of the body when looking from the back.
Pull the release catch and lift off the cover. Take the filter out and dust it clean or wash in some warm water. Please do not use any detergent to wash the filters and ensure they have dried thoroughly before fitting them back, this can take up to 24 hours. Filters will require regular replacement. Should you require replacement filters you can purchase them via the spares section of this website.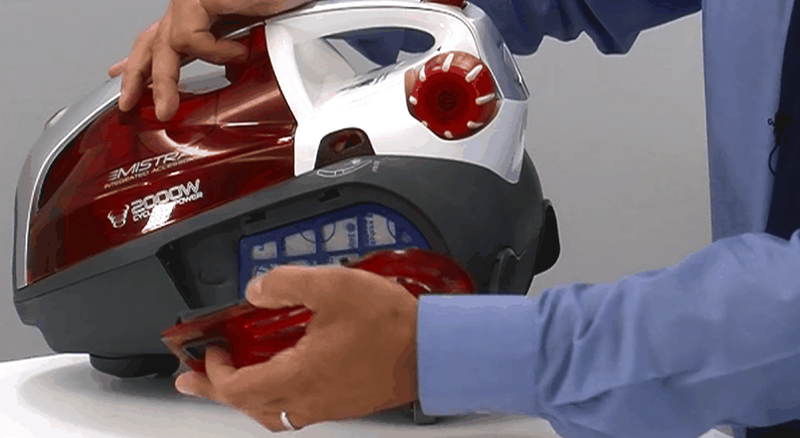 pull the release and remove the cover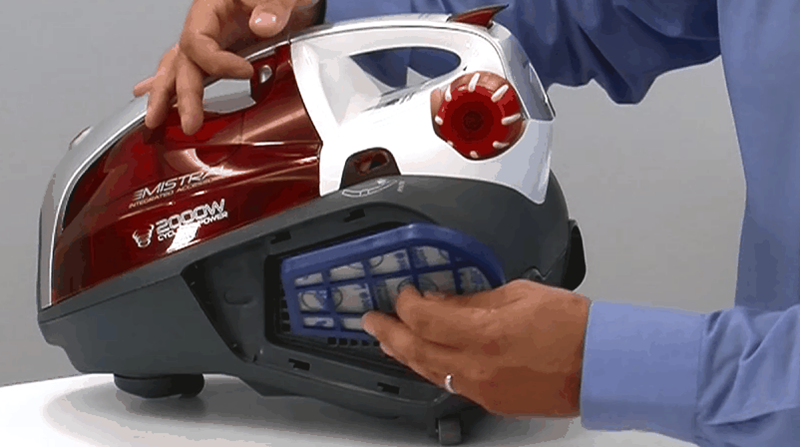 remove the blue exhaust filter for cleaning
Always disconnect your appliance from the mains before you start examining it!
This solution applies to the following models: