Replace the paper bag inside the tank
The bag may be full. We recommend that you fit a new paper bag once it is 2/3 full. Unclip and remove the lid, then lift out the bag. Should you require replacement filters you can purchase them via the spares section of this website.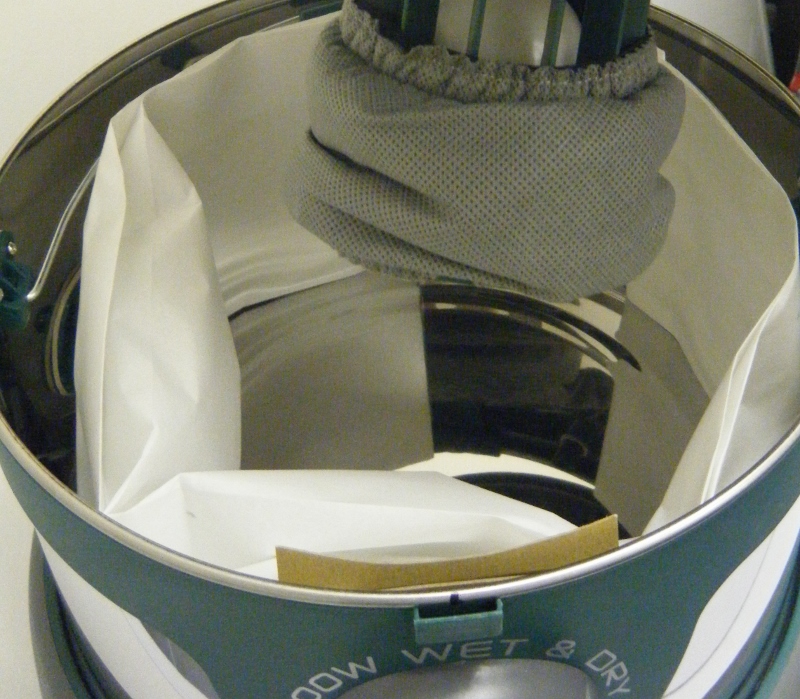 Paper bag inside the tank, note the filter around the motor suction
Always disconnect your appliance from the mains before you start examining it!