Empty the dust container and clean the filters
To empty the dust box it is first necessary to remove the dust box / hand held attachment from the cleaner. Press the 'all floors converter' button and lift off ( found at the top of the dust box handle). Hold the container over your dust bin and pull the trigger on the top handle to open the dust release flap.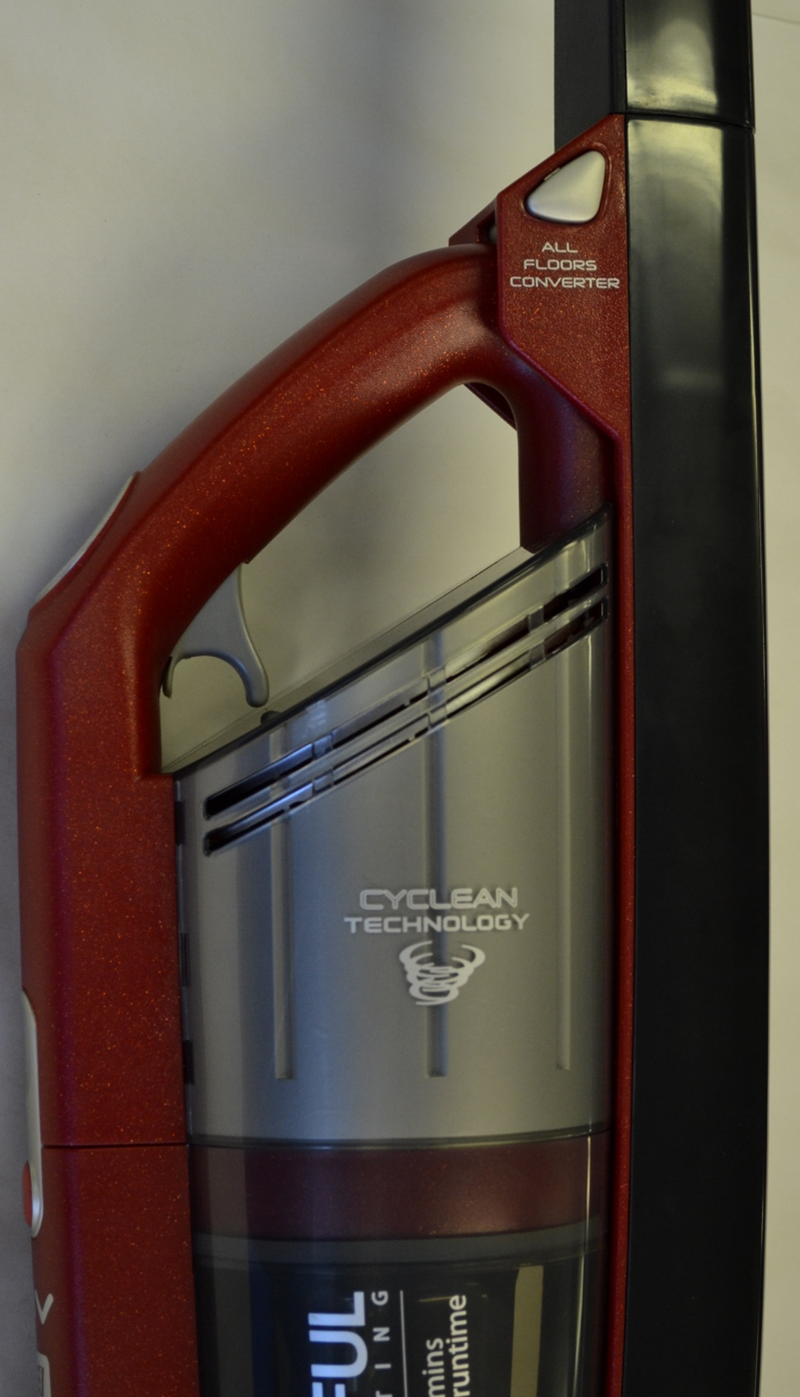 Now unclip the top of the dust box to reveal the filters. Grasp the silver handle and pull the filter assembly out. This filter now breaks out in 2 parts: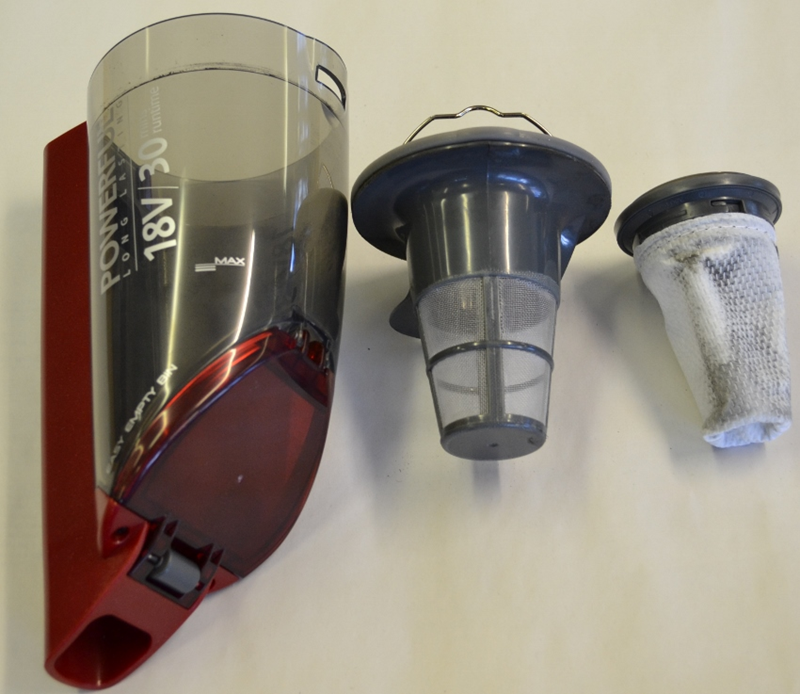 From left to right, Dust box, mesh screen and hepa filter.
Wash the dust box and filters in warm water and allow to dry thoroughly, this may take up to 24 hours before re assembly.
Always disconnect your appliance from the mains before you start examining it!