Check the brushes are turning
Underneath the cleaner there is a rotating brush bar that sweeps up dirt into the cleaner. If there are fluffy bits and hair left on the carpet it may be a good idea to check the condition of the belt that makes these brushes spin round. The belt may have broken in which case the brushes won't spin. Switch the machine on and tilt it back to have a look.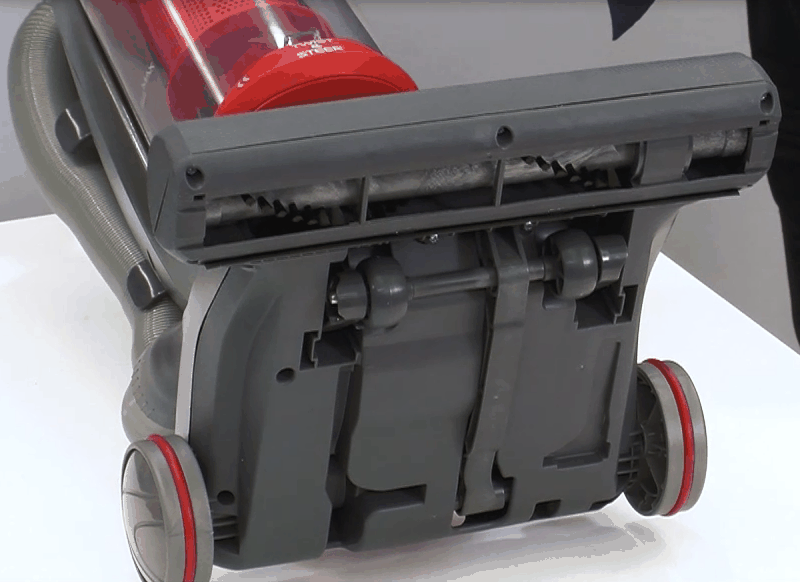 the cleaner is switched on but the brush bar is not spinning
If the brushes do not turn, then a new belt is needed. Belts will stretch and wear with use... it is a consumable item and not covered by our warranty. New belts can be purchased from our spares site. Before you fit a new belt please unplug the globe cleaner from the mains before starting the job. The belt is found under the top cover so we need to start by taking the cover off. Using a standard Phillips screw driver undo the 11 screws from underneath the cleaner.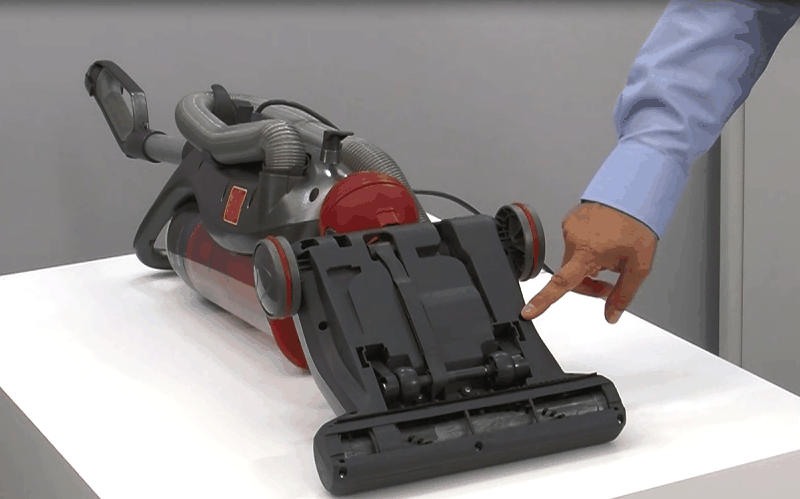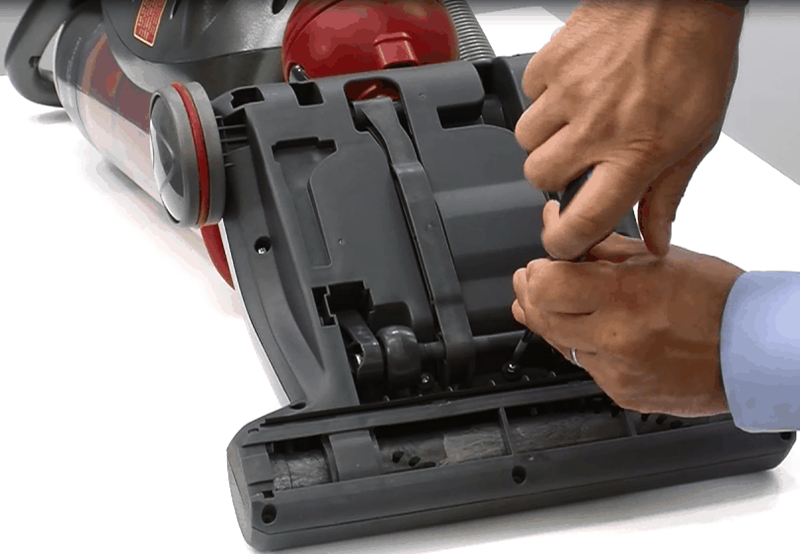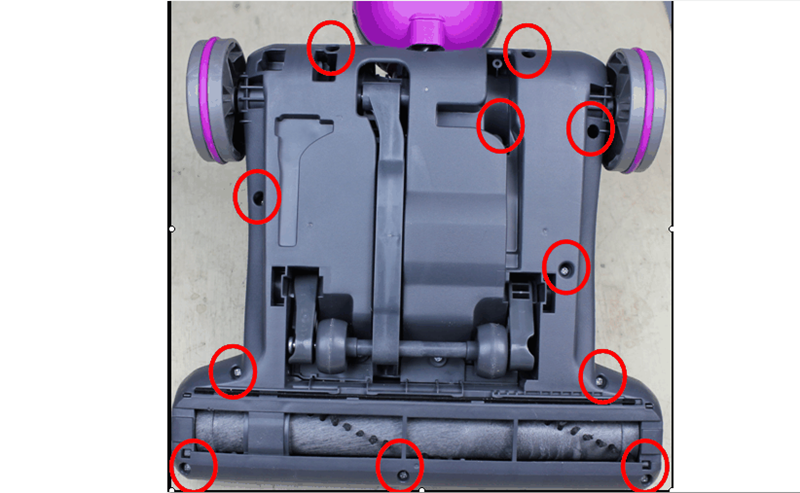 undoing one of the 11 screws - circled in red for guidance in finding them
Once all 11 screws are taken out turn the cleaner over and lift off the height setting knob and the hose. Now prize the lid away from the body of the cleaner.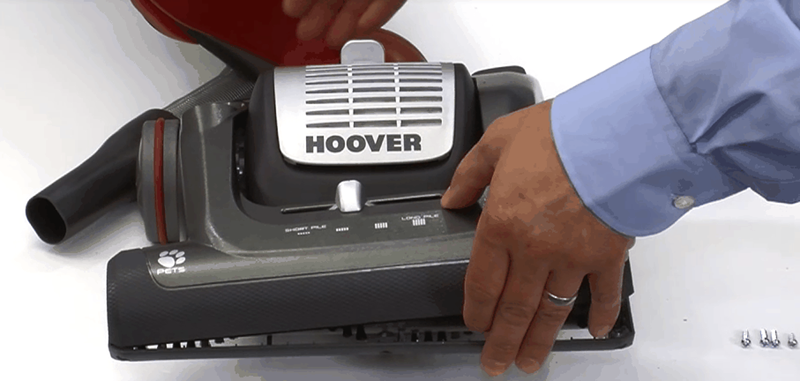 Lift out the brush by pulling from each side and take it out. Remove the old belt and fit the new belt over the brush and then push the brush roll down into the base. Stretch the belt over the motor spindle as shown here: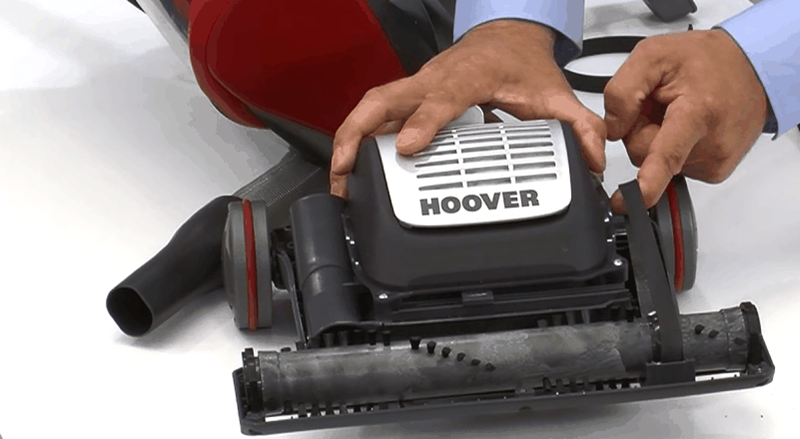 Turn the brush roll by hand a few times to make sure that it is free and the new belt is not trapped anywhere.
Fit the cover, hood and hose, turn it over and re fit the 11 screws.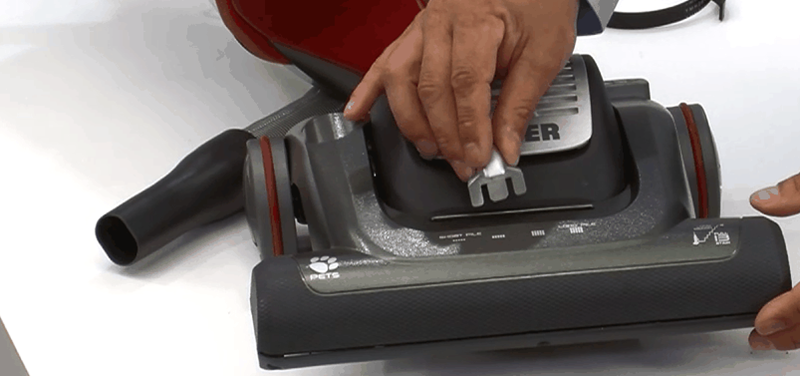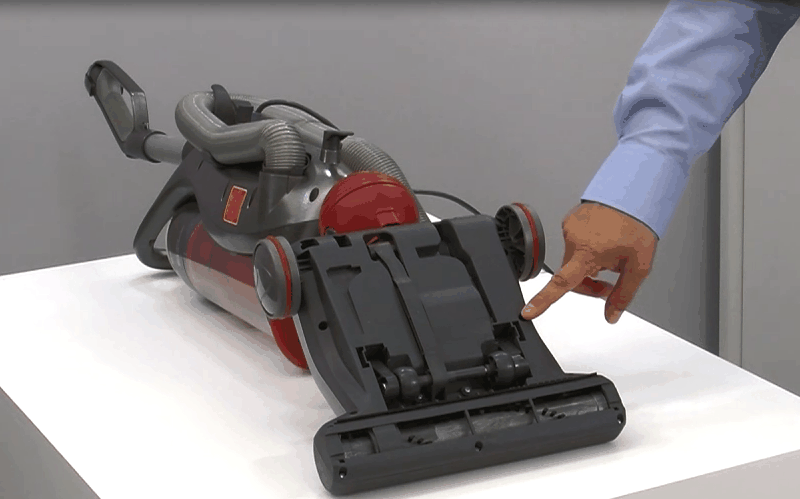 re fit the screws
Always disconnect your appliance from the mains before you start examining it!