There are 4 brushes in total that will require cleaning from time to time.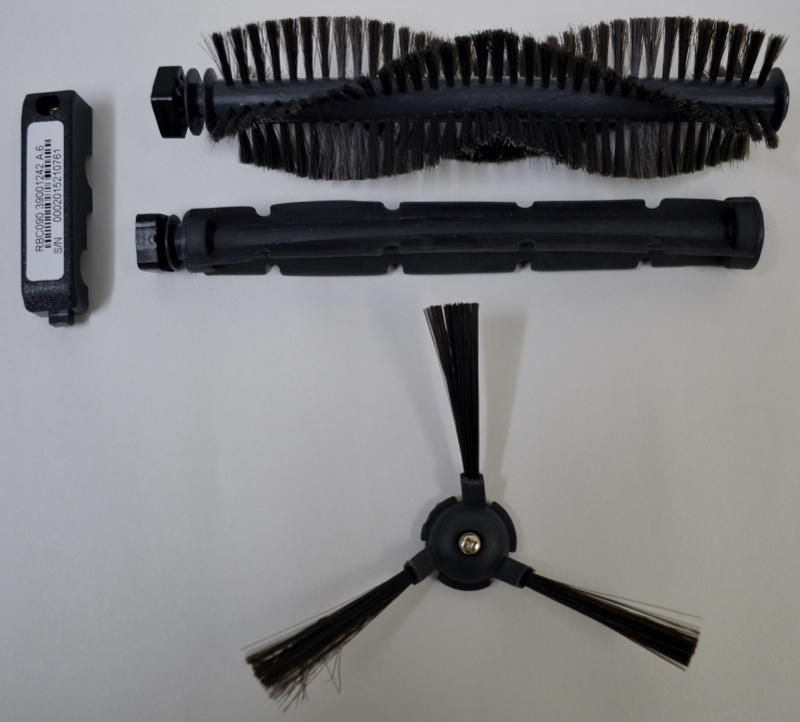 The two sets of edge brushes can be unscrewed and cleaned. A standard Philips screwdriver is required to loosten the securing screw in the centre of the brush. Remove any debris tangled around them and then immerse in warm water to restore the shape needed to sweep effectively.
The main bar style brushes are secured in with a locking bar, use a standard Phillips screwdriver to undo the screw holding the bar in and remove it.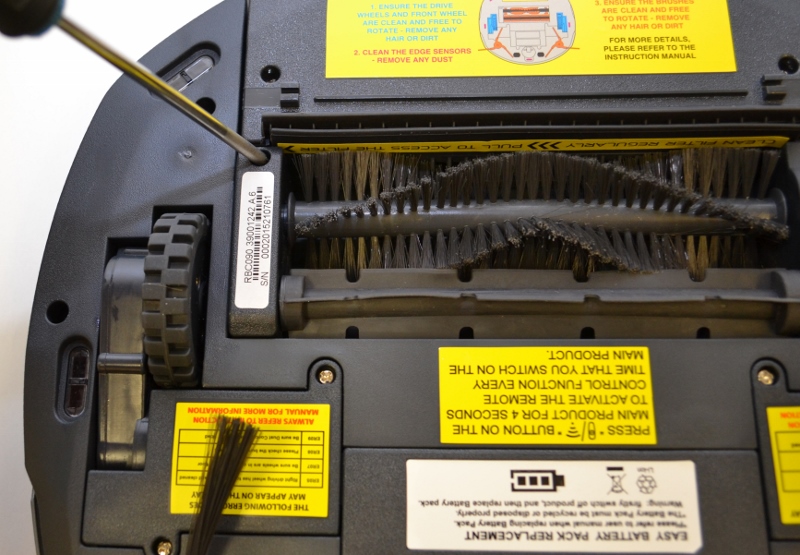 lift the brushes out for cleaning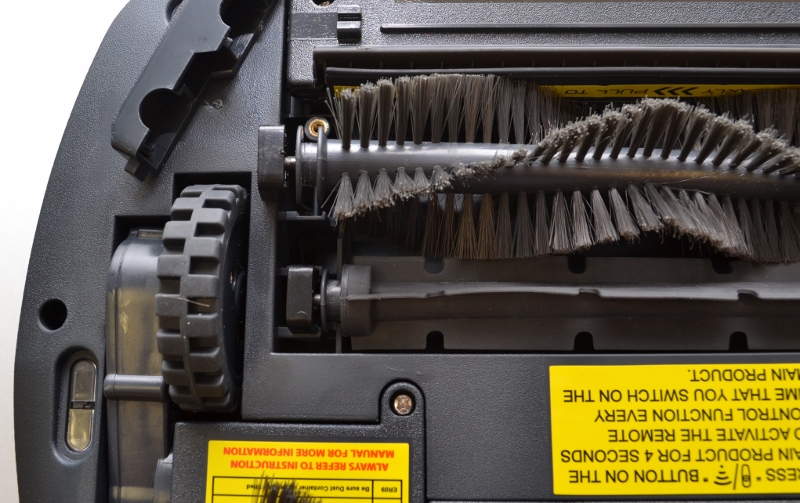 Remove any debris tangled around the brushes an fit them back into Robo.com. The retaining bar should be placed in at an angle as shown when re fitting.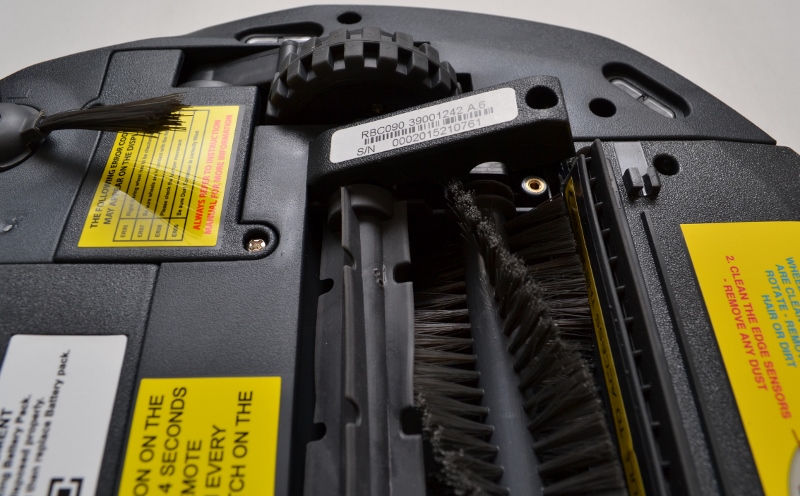 Always disconnect your appliance from the mains before you start examining it!
This solution applies to the following models: