There are two filters fitted to your Whirlwind cleaner - keeping these clean will ensure that the cleaner gives good suction power and works efficiently.
One of the filters is fitted into the top of the dust container, simply press the button to release the container from the cleaner.

hepa exhaust filter fitted at the rear of the product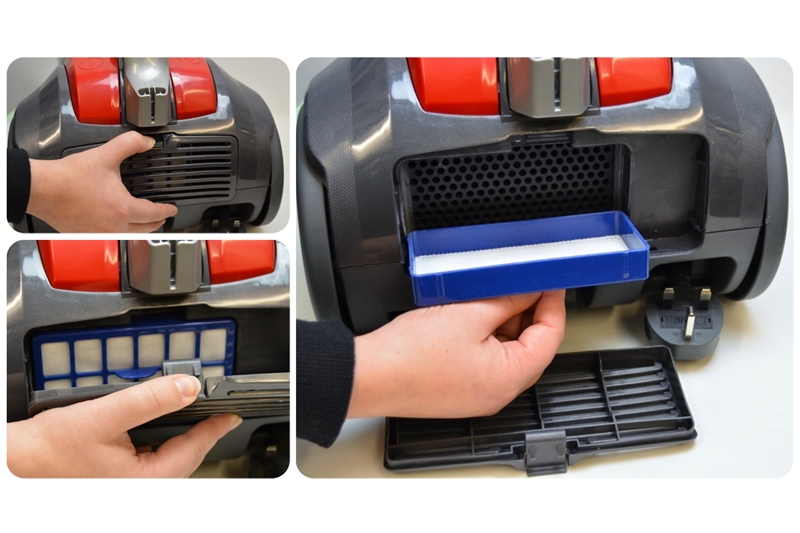 Always disconnect your appliance from the mains before you start examining it!