We recommend that when the bag is 2/3 full then it should be replaced. Also check that the filters are clean.Both the blue hepa and yellow filter can be cleaned by dusting them with a soft brush. For best results wash the filters in warm water but please make sure they have dried thoroughly before re fitting them. The bag is not re useable and new bags can be purchase from the spares section of this website.

Hoover recommend that the filters are replaced once per year - doing so will increase the pick up power of the vacuum cleaner.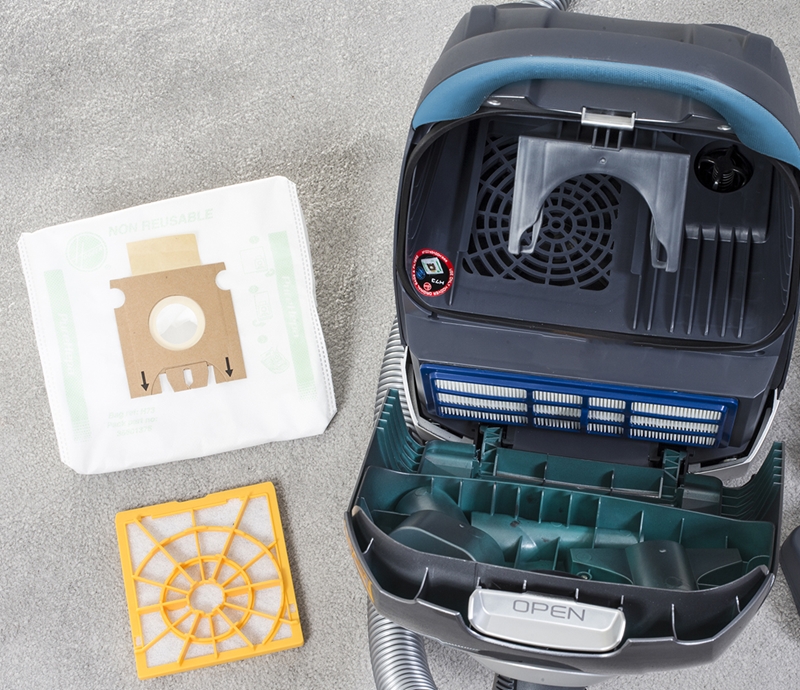 Always disconnect your appliance from the mains before you start examining it!
This solution applies to the following models: