Try charging the robot directly from the charger
You can plug the charger into the side of the robot as shown: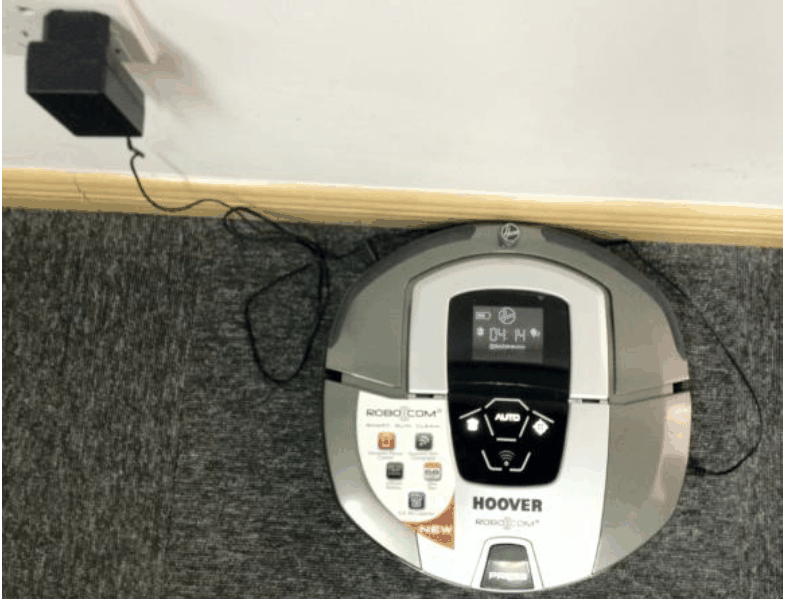 Charge the robot up from the mains for 30 minutes. Switch on and try again.
If the robot goes straight back to the home base then please contact us for further advice regarding a service visit.
Always disconnect your appliance from the mains before you start examining it!
This solution applies to the following models: